Division Of Portfolios In The New Cabinet Of The Prime Minister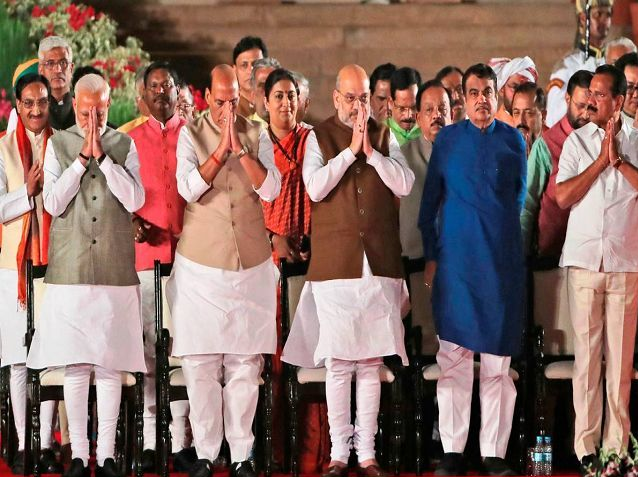 Prime Minister Narendra Modi's cabinet was expanded and reshuffled on Wednesday. In this 36 new faces have been included, while 7 present ministers of state were promoted and made cabinet ministers (New Ministers List PDF In Hindi). After the swearing-in, the portfolios of the ministers were also divided in the night. Amit Shah became the Home Minister as well as the first Cooperative Minister of the country. At the same time, in place of Dr Harsh Vardhan, Mansukh Mandaviya became the new Health Minister of the country. Also, replace Piyush Goyal with Ashwini Vaishnav.
Former IAS officer Ashwini Vaishnaw is the new railways and IT minister while Mansukh Mandaviya has been made the health minister in the new Union Cabinet. Jyotiraditya Scindia will be taking charge of the civil aviation ministry while Kiren Rijiju will be the new law minister. Anurag Thakur will hold charge of the IT ministry and Dharmendra Pradhan will now hold charge of the education ministry.
A day after Prime Minister Narendra Modi handpicked new and young leaders to nurture and energise the sectors ravaged by the pandemic — from health and education to labour, civil aviation, IT and petroleum, the newly sworn-in Cabinet ministers took charge of their respective ministries.
In the biggest-ever expansion of the Council of Ministers, the Prime Minister on Wednesday had assigned key responsibilities such as IT and Communication to the Wharton-educated Ashwini Vaishnaw, Health to Mansukh Mandaviya, Civil Aviation to Jyotiraditya Scindia, Education and Skill Development to Dharmendra Pradhan, Environment, Labour and Employment to Bhupendra Yadav, Information and Broadcasting to Anurag Thakur and Law to Kiren Rijiju. As many as 36 new faces were inducted and 12 sitting ministers were shown the door taking the tally in the Council of Ministers to 78 (including the PM), just a notch short of the statutory limit of 81.