Indians Moving To Canada Due To Outdated H-1B Policy, US Lawmakers Told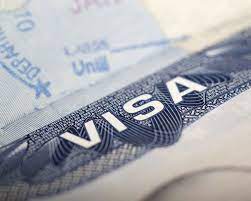 Immigration and policy experts told U.S. lawmakers that the very popular Indian talent has moved away from the U.S. to Canada because of its outdated H-1B visa policy.
Experts said on Tuesday that this was primarily due to country-by-country allocations for the issuance of employment-based green cards or permanent residency, and to act swiftly to prevent Indian talent from moving from the United States to Canada. I urged Congress."
Anderson testified in front of a panel on "Oh, Canada! How outdated US immigration policy boosts top talent in other countries," with highly skilled foreigners, including international students, pushing Canada over the United States. He said he was choosing.
"This is how difficult it is to work in H-1B status in the United States and obtain permanent residence, and it is relatively difficult for international students and foreigners to work in temporary status and then obtain permanent residence in Canada. It happened in response to being easy, "he said.
To place the significance of the decline in context, international students represent approximately 75 percent of the full-time graduate students at US universities in computer science, and in the 2016-17 academic year, two-thirds of the international students at the graduate level in computer science at US universities were from India.
At the same time fewer Indian students were coming to America, the number of Indian students attending Canadian universities rose from 76,075 in 2016 to 1,72,625 in 2018, an increase of 127 per cent, according to the Canadian Bureau for International Education, he said.