Afghanistan's economic downturn, according to the IMF, will have an impact on its neighbours.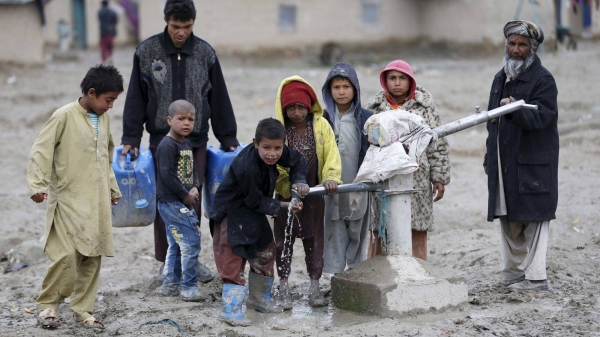 The International Monetary Fund has warned that Afghanistan's economic troubles could drive a refugee crisis affecting neighbouring nations, Turkey, and Europe.
According to the fund, the economy would collapse by up to 30% this year, putting millions of people in poverty and causing a humanitarian disaster. Afghanistan's neighbours, according to the IMF, will be impacted even more because they rely on its funds for commerce. Tajikistan, on the other hand, has stated that it cannot afford to take in any more refugees.
Inflows of cash into Afghanistan have all but dried up, with foreign assets frozen and most non-humanitarian help halted.
"A big number of migrants might place a strain on public resources in refugee-hosting countries, increase labour market pressures, and rise to social tensions," the fund stated in its regional economic outlook, stressing the need for international help.
While the exact number of Afghan refugees is unknown, the IMF estimates that housing them would cost Tajikistan $100 million (£72 million), Iran $300 million, and Pakistan $500 million if there were a million more.
Tajikistan has stated that it could not afford to take in large numbers of refugees without international financial support, while other Central Asian countries have stated that they have no plans to accept refugees. The loss of Afghanistan as a significant commercial partner will harm neighbouring countries as well.
Previously, the country received a large quantity of foreign aid. According to the UK government, OECD countries donated $65 billion to Afghanistan between 2001 and 2019, with much of that money flowing through trade to neighbouring Iran, Pakistan, Turkmenistan, and Uzbekistan.
The IMF also expressed worry that monies entering the nation could be used to finance terrorism and money laundering.
Last week, members of the G20 group of major economies promised to invest billions of dollars in Afghanistan's economy in order to avoid a financial disaster.