After a two-month shutdown in Shanghai, China has eased Covid restrictions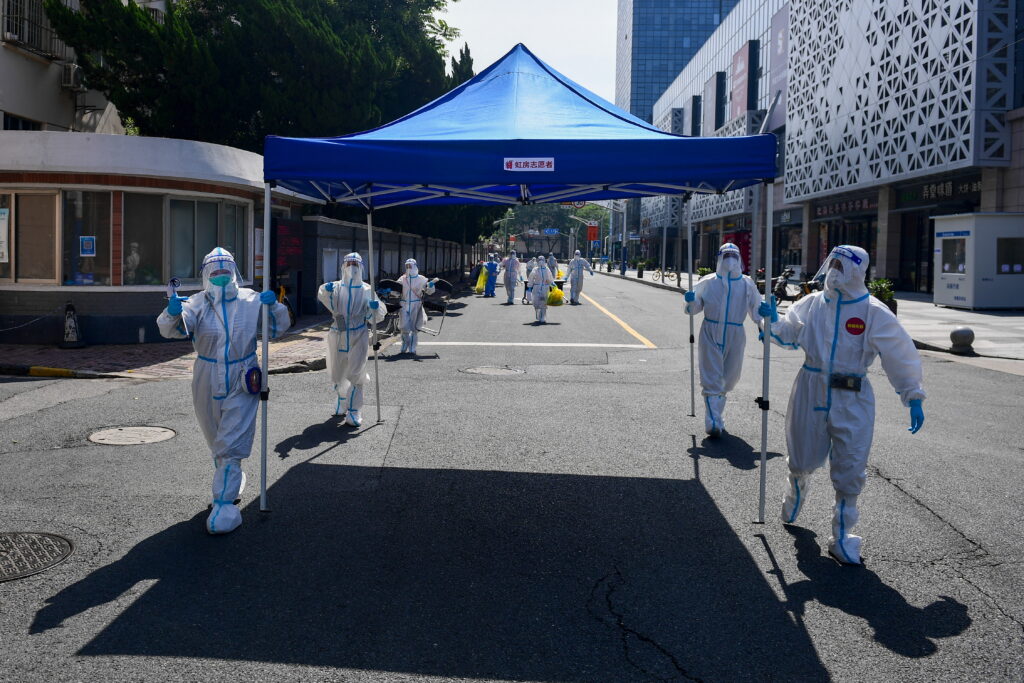 After a two-month lockdown, the Chinese city of Shanghai, the country's commercial centre and a global trade hub has loosened COVID restrictions.
Restrictions were eased at midnight local time (16:00 GMT on Tuesday) to allow most people to move freely around the city of 25 million people.
However, at least 650,000 people will be stranded in their homes.
People who contract COVID face quarantine or hospitalisation under China's overall "zero COVID" policy.
Their close friends and family members may be detained in quarantine, and the region in which they dwell may be sealed off once more.
Residents must now produce a green health code on their smartphones to leave their residential compounds and enter most venues, according to new guidelines.
Those wishing to use public transportation, bank, or shop in a mall must have a current negative PCR test certificate. Restrictions on leaving Shanghai remain in place, with anyone returning from a trip to another city facing a quarantine period of seven to fourteen days.
As basic public transportation service was restored, and stores reopened, larger ones were running at 75 per cent capacity, cautious indications of life appeared to be returning to the city.
Men in buttoned-down shirts entered glitzy office towers, but not in the same numbers as before the outbreak, with many companies requiring a gradual return to work.
The oppressive heat didn't stop joggers, cyclists, skaters, and dog walkers from taking over riverfront parks for a much-needed breath of fresh air.
Many inhabitants have lost their jobs, struggled to get enough food, and dealt with the mental strain of extended isolation as a result of the lockdown.
The limitations have had a particularly negative impact on manufacturers like Volkswagen and Tesla, as employees have been kept away from facilities or forced to work in "closed-loop" conditions, where they reside at the companies.
The city was particularly irritated by the rigour of the rules.
Outside an expensive mall, speakers blared, advising guests to wear masks and informing them that their temperature and health code would be verified before they could enter.