'Azeem Rafiq's recall of Michael Vaughan's words' is confirmed by Adil Rashid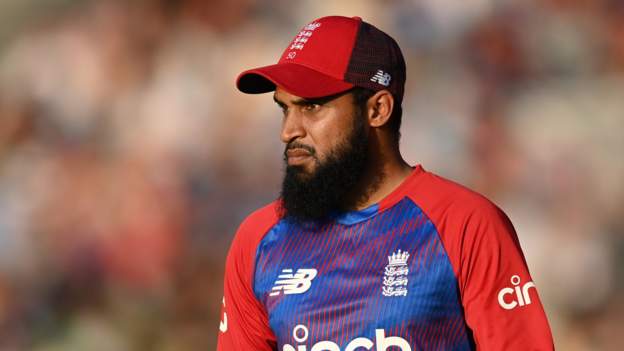 Adil Rashid, an England bowler, claims he overheard Michael Vaughan making a racist remark to a gathering of Asian cricketers, making him the third player to do so.
Former Pakistan bowler Rana Naved-ul-Hasan corroborated the allegation, saying "systematic taunting took place at the club, which Vaughan totally and categorically denies."
Bowler Ajmal Shahzad, the group's fourth member, earlier told the Daily Mail that he had no recollection of the event and that the senior guys were incredibly friendly to him.
Vaughan, the former England captain, has been contacted for comment. He earlier stated in a Daily Telegraph essay that the remarks were allegedly uttered in 2009 while he was still a player at Yorkshire.
Rashid, who has been with Yorkshire since 2006, issued a statement following England's semi-final appearance in the T20 World Cup.
Rafiq and former Yorkshire chairman Roger Hutton will testify before the Digital, Culture, Media, and Sport select committee.
Rafiq, who was born in Pakistan and came to England when he was ten years old, spent the majority of his career with Yorkshire, where he captained the team in 2012.
Following an initial interview with Wisden in September 2020, Rafiq told ESPN Cricinfo that the institutional prejudice he encountered while at the club drove him to contemplate suicide.
He said that he hated every second of his career and that one of his teammates used a racially insulting slur because of his Pakistani ancestry.
Yorkshire began a formal investigation into Rafiq's allegations in September 2020, and Hutton stated that the club would conduct a wider assessment of its rules and culture.
Rafiq was a "victim of racial harassment and bullying," with seven of the 43 complaints confirmed; the club stated that it couldn't release the full report due to legal concerns. They claimed there was insufficient evidence to show the club was racist on a systemic level.
Rafiq questioned the severity of the punishments meted out to former players and a coach was found guilty of using racist comments. He also questioned the investigation's legitimacy. Irfan Amjad and Tabassum Bhatti, both former Yorkshire academy players, have since spoken out about their experiences of racism at the club.