Cathay Pacific flights cut after Hong Kong clampdown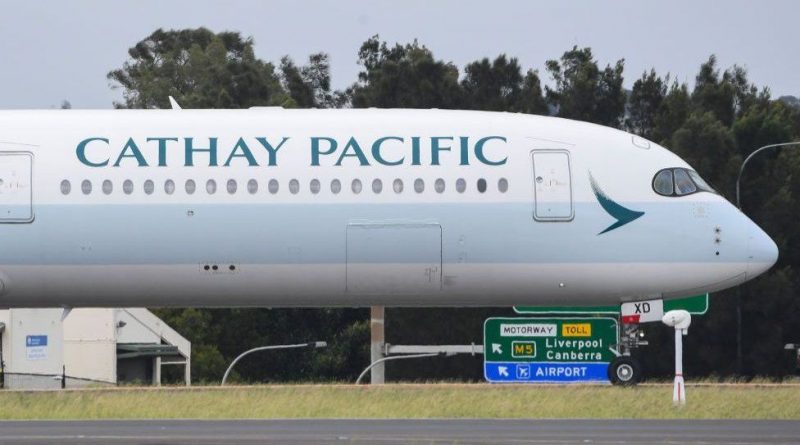 Cathay Pacific has announced immediate flight schedule changes, including passenger and cargo service cancellations to and from Hong Kong.
The airline did not specify how many flights would be cancelled, but it did state that it would run a skeletal passenger schedule in January.
It follows Hong Kong's announcement earlier this week of stricter COVID-19 quarantine measures for aviation cargo crews.
The decision was made in response to the threat posed by the Omicron COVID version. Pilots from Cathay Pacific have already told the BBC that the limitations have harmed their mental health and personal lives. Late Thursday, Cathay Pacific said that certain passenger flights into and out of the Asian financial hub would be cancelled in the first three months of the new year.
According to the announcement, long-haul freight and cargo-only passenger flights, including those from Europe, Riyadh, and Dubai, would be suspended until January 6.
Last Monday, Cathay Pacific stated that certain flights might be cancelled in January.
The recent decision is likely to aggravate the already strained global supply chain.
Cathay Pacific, like much of the rest of the global aviation business, has been severely impacted by the pandemic. It lost $2.8 billion (£2 billion) in 2020 and $972 million in the first half of 2021.
Thousands of flights were grounded around the world owing to the coronavirus during the Christmas season alone.
Hong Kong has a zero-COVID policy, similar to mainland China, in order to encourage Beijing to allow cross-border travel.
As a result, the city has some of the strongest quarantine restrictions in the world, creating fears that it may be left behind as other big financial centres open up, adopting policies that allow them to live with the coronavirus rather than closing down to keep case numbers low.