Climate change and sustainable development are at the top of the G20 agenda as world leaders gather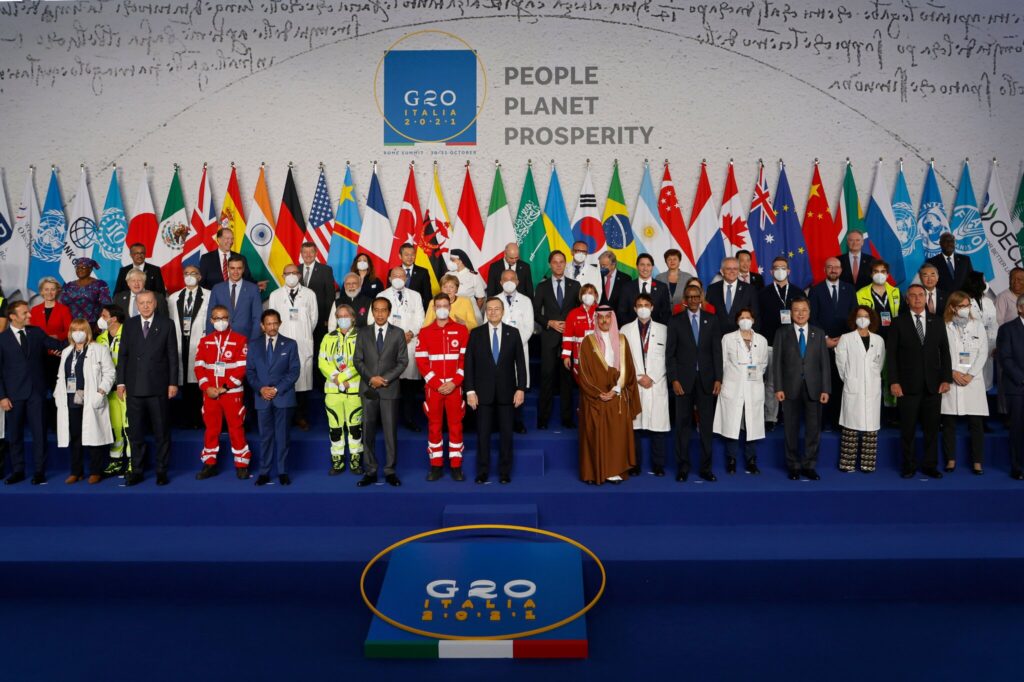 Leaders from the world's biggest economies are meeting in Italy to discuss climate change and Covid.
It is the first time the G20 leaders have met in person since the outbreak began. Xi Jinping of China and Vladimir Putin of Russia, on the other hand, will not be in Rome for the summit, opting instead to attend by video link.
The gathering takes place in the midst of increasingly grim predictions for the future if urgent action to reduce emissions is not adopted. The organization, which includes 19 countries as well as the European Union, is thought to be responsible for 80 percent of global emissions.
Prior to the two-day meeting, UK Prime Minister Boris Johnson said that if nothing is done, our civilisation will regress, condemning future generations to a life far less acceptable than ours.
According to the Reuters news agency, a draught communiqué underlines the G20's commitment to work toward limiting global warming to 1.5 degrees Celsius (2.7 degrees Fahrenheit), but no legally binding agreement will be reached.
During the summit, Mr. Johnson is scheduled to address the coronavirus vaccine disparity, telling his fellow leaders that "the pace of recovery will depend on how fast we can overcome Covid," with "the rapid, equitable, and worldwide delivery of vaccines" being the top priority.
Covid vaccine doses have been administered in excess of six billion times over the world. However, according to a letter signed by more than 160 previous world presidents and global luminaries addressed to Italian Prime Minister Mario Draghi, who is hosting the G20, only 2% of people in low-income nations have received a vaccine. Meanwhile, US Vice President Joe Biden will press countries to increase energy production in the face of rising prices, as well as propose a plan to avoid future pandemics.
The organisation is also anticipated to support a global minimum corporate tax rate of at least 15%, which has the support of 140 governments worldwide.