Doctors have issued a warning about the harmful fad of dry scooping workouts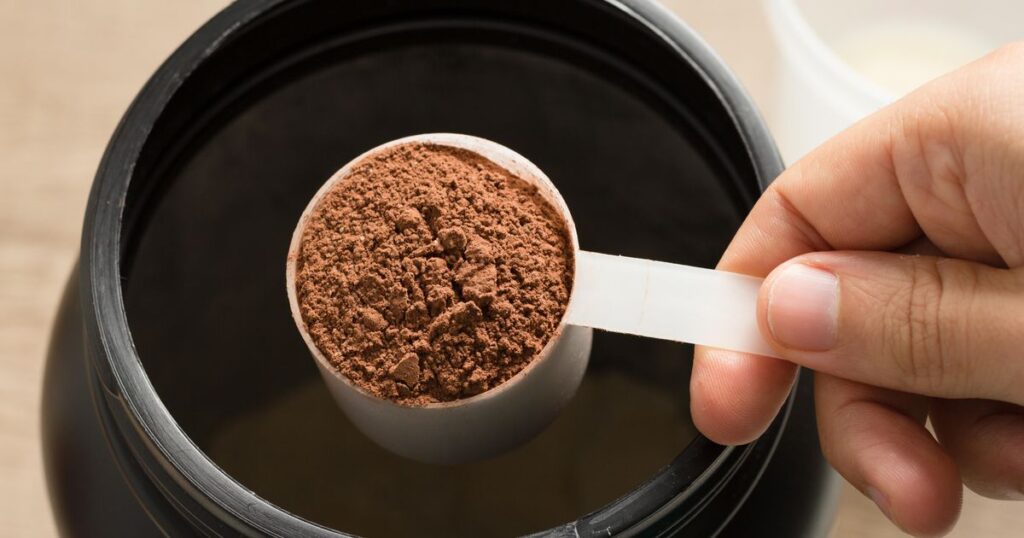 Doctors are warning about a risky pre-workout fad known as dry scooping, which is being practised by some gym-goers.
It entails ingesting powder supplements straight from the bottle, rather than diluting them with water as manufacturers prescribe.
Researchers speaking at a medical conference in the United States are concerned that a rush of internet videos of the craze would encourage young kids to attempt it.
Amino acids, vitamins, and other substances, such as caffeine, are commonly found in pre-workout powders. Although the science behind it is sketchy, the aim is to give the body a boost before a workout to increase stamina. However, there are known dangers associated with taking too many energy-boosting stimulants.
Caffeine, for example, has heart-related adverse effects such as palpitations and excess or skipped heartbeats.
According to researchers from the Cohen Children's Medical Center in New York, a scoop of powder could contain as much caffeine as five cups of coffee.
This jolt can result in "an rise in blood pressure and heart rate, possibly leading to heart rhythm abnormalities."
According to the researchers, breathing the powder into the lungs by inadvertently could result in choking, infection, or pneumonia. The items are regulated as foods rather than medications in the United Kingdom, but they must be proven safe for ingestion before being sold in stores to persons aged 18 and up.
The researchers looked at 100 videos posted on the TikTok social network channel, searching for the hashtag "preworkout."
Only eight of them demonstrated proper use of the powder. Dry scooping was used in more than 30 of the experiments, with participants inserting a scoop of undiluted powder into their mouth followed by a few sips of water or drink. "Physicians should be aware of the pervasiveness of pre-workout, risky means of intake, and the possibility for inadvertent over-consumption, inhalation, and injury," the researchers warn in their presentation to the American Academy of Pediatrics convention.