Dua Lipa's Future Nostalgia tour confirms her status as the top pop star in UK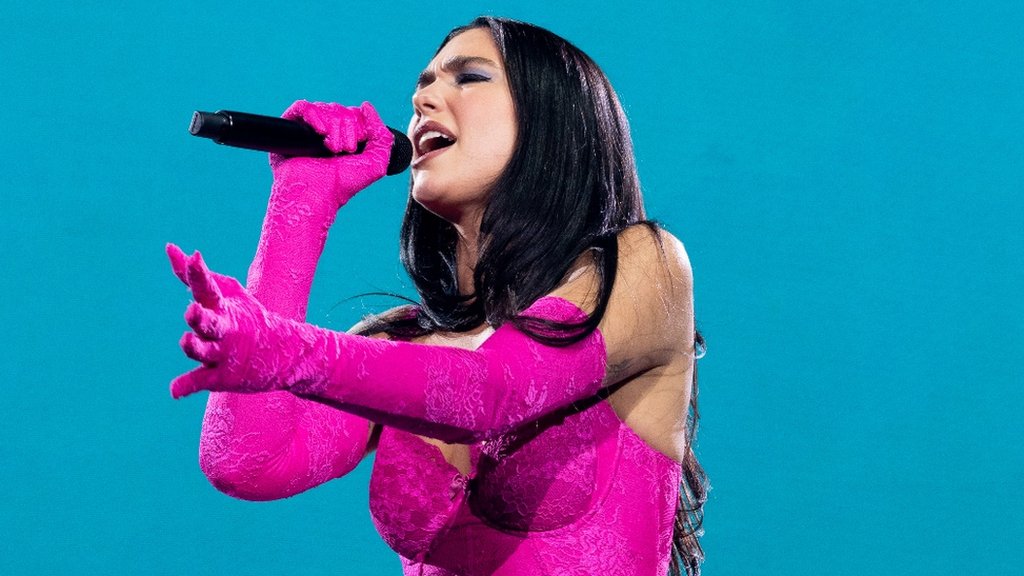 "This is the nicest welcome home ever," Dua Lipa exclaims a few songs into her world tour's first UK gig.
The 26-year-old had walked down the catwalk of her massive stage moments before, slowly raising her hands in the air as she basked in the adoration of 21,000 fans who had waited two years to see her perform at Manchester's AO Arena.
This wasn't simply another pop show; it was a reunion.
We need to go back in time for some perspective. The Future Nostalgia tour was announced in December 2019, just as reports of a new, potentially fatal virus began to surface from China.
The world was in lockdown and the tour was on hold by the time Dua's second album came out the following March. It was postponed three times, requiring Dua to come up with creative ways to keep her music alive, including a remix album, a breathtaking live stream, and a steady stream of new songs, including the chart-topping Elton John duet "Cold Heart."
The enthusiasm for the concerts built all the while, and the roar that welcomed the star on Friday night was a strange mix of delight and relief.
The Future Nostalgia tour, on the other hand, isn't designed for laughs. It's about commemorating Dua Lipa's breakthrough as a music star.
Since then, she's grown into a forceful, assured performer who can easily throw a massive smash like "New Rules" into her set two songs in, safe in the knowledge that she has a dozen other songs that the crowd knows just as well.
She floated above the audience, singing, "Levitating in a Thierry Mugler catsuit embroidered with 120,000 crystals that turned her into a human glitterball for Friday's finale. She thrashed her hair violently to the title track of Future Nostalgia before taking a victory lap around the disco funk of Don't Start Now.
The fans drowned her out for the second time, almost as if they'd spent the lockdown learning the words and were finally getting the chance to live out their fantasy. Dua, who was on stage, was going through the same thing.