El Salvador is planning a Bitcoin city at the foot of the Conchagua volcano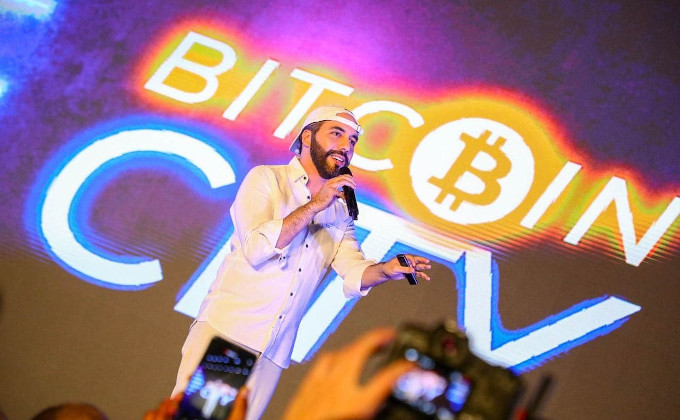 El Salvador's president has revealed plans to establish a Bitcoin city at the base of a volcano, with the cryptocurrency being used to pay for the project.
According to President Nayib Bukele, the city will be spherical in shape, resembling a huge coin, and will be created in La Unión's south-eastern region. He went on to say that the location would use the Conchagua volcano's geothermal energy to fuel Bitcoin mining.
Recently, El Salvador became the first country to recognise Bitcoin as legal cash.
Fears that Bitcoin will cause instability and inflation in the impoverished Latin American country sparked widespread protests.
Mr Bukele told a raucous crowd late Saturday in the coastal village of Mizata during a promotional Bitcoin event that the planned new city will encompass everything.
On stage, the president, who was wearing a backwards baseball cap, announced that the city will have no income taxes and only a value-added tax (VAT).
Bitcoin and other cryptocurrencies are mined by solving complicated mathematical problems with high-powered computers. It is expensive, time-consuming, and energy-intensive.
Mr Bukele did not specify a timeline for the city's building or completion, but he did say that much of the public infrastructure would cost roughly 300,000 Bitcoins. One bitcoin is worth a little under $60,000 (£45,000).
El Salvador made the virtual currency legal tender alongside the US dollar in September.
At the time, the government launched a new digital wallet software, providing each resident with $30 (£22) in Bitcoin. In addition, more than 200 new cash machines have been erected throughout the country.
The decision was promoted as a strategy to boost economic development and job creation, but it has divided El Salvador. It means that, when practicable, businesses must now accept digital currency as payment. Bitcoin is a contentious currency, in part because its value fluctuates so dramatically it has increased and decreased significantly in the last year.