Ethiopia again delays national election amid deadly tensions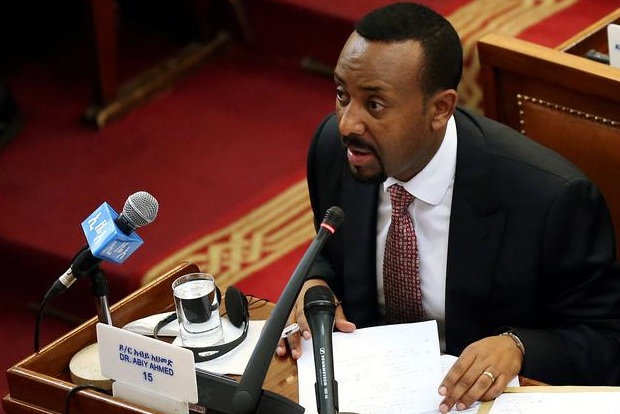 Ethiopia has again delayed its national election after some opposition parties said they wouldn't take part and as conflict in the country's Tigray region means no vote is being held there, further complicating Prime Minister Abiy Ahmed's efforts to centralise power.
The head of the national elections board, Birtukan Mideksa, in a meeting with political parties' representatives on Saturday said the June 5 vote in Africa's second-most populous country would be postponed until a yet-unknown date, citing the need to finish printing ballots, training staffers and compiling voters' information.
Ethiopia last year delayed the vote – the first major electoral test for Abiy – citing the COVID-19 pandemic. That heightened tensions with the Tigray region's leaders, who declared that the prime minister's mandate had ended and defiantly held a regional vote of their own that Ethiopia called illegal.
Since then, war in Tigray has killed thousands and led the United States to allege that ethnic cleansing against Tigrayans was being carried out in the western part of Tigray, a region of 6 million people. Ethnic cleansing refers to forcing a population from a region through expulsions and other violence, often including killings and rapes.
But questions about the vote have been growing amid sometimes deadly ethnic tensions in other parts of the country of about 110 million people and more than 80 ethnic groups.
The campaign director for one of Ethiopia's largest opposition parties, Yilkal Getnet with the Hibir Ethiopia Democratic Party, told The Associated Press his party has long believed the country is not ready to hold an election at this time.
"There are lots of peace and security challenges across the country in addition to the border issue with Sudan," Yilkal said, adding that the safety of millions is in question. "As opposed to the ruling party's thinking, we don't believe that the election will solve these problems. A national dialogue on a range of issues should come first."
The European Union recently said it would not observe the vote, saying Ethiopia failed to guarantee the independence of its mission and refused its requests to allow the importation of communications equipment. Ethiopia replied that external observers "are neither essential nor necessary to certify the credibility of an election."
Ethiopia's election board has said some 36.2 million people have registered to vote. It was hoped that up to 50 million would do so.