Friends actor James Michael Tyler has died at the age of 59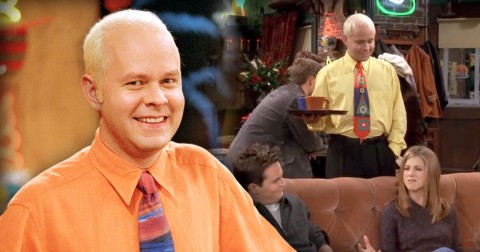 James Michael Tyler, who played Gunther on the television sitcom Friends, died at the age of 59.
"Tyler passed away quietly at his Los Angeles home on Sunday morning. You've made a lifelong friend if you've met him once "In a statement, his manager said.
Tyler was diagnosed with severe prostate cancer in 2018 and later that year, it spread to his bones.
Despite not having as much screen time as the other six main characters, Gunther was and continues to be a beloved figure among Friends fans. Gunther served as a waitress and manager at Central Perk, the show's coffee shop.
Throughout the series, he had a crush on Jennifer Aniston's character Rachel, who also worked there as a waiter in the early seasons.
"The world knew him as Gunther, but Michael's loved ones knew him as an actor, singer, cancer-awareness activist, and loving husband," according to Michael's management.
Tyler made a cameo appearance through Zoom on the Friends reunion programme in May. "Honestly, it was the most memorable 10 years of my life. I couldn't have asked for a more perfect experience. All of these men were outstanding and a pleasure to deal with. It had a very particular feel to it," the actor commented.
"The enormity of the thankfulness you brought into the room and showed every day on set is the size of the gratitude I cherish for having known you," Monica's co-star Courteney Cox wrote on Instagram.
Michael has continued to perform in recent years despite his cancer treatment. He won best actor honours at several film festivals for his roles in two short films, The Gesture and the Word and Processing. In 2021, his spoken word performance of Stephen Kalinich's poem If You Knew was turned into a short video for the Prostate Cancer Foundation to raise awareness.