Gibraltar is officially a city – 180 years late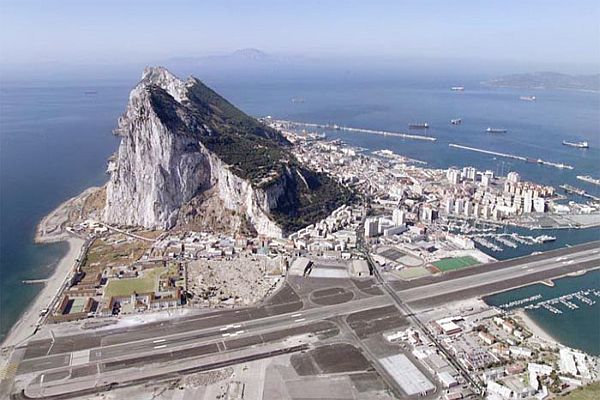 180 years after being given the designation for the first time by Queen Victoria, Gibraltar can now formally refer to itself as a city.
As part of the Queen's Platinum Jubilee, the British overseas territory submitted a bid to become a city earlier this year.
The National Archives, however, revealed that it had already been acknowledged as one in 1842, according to scholars.
Now that The Rock's status has been renewed, Boris Johnson called it a "major accolade" that celebrated its "rich history and dynamism."
After the War of the Spanish Succession, Gibraltar was given to Britain as part of a peace settlement, and it has been a British overseas territory ever since.
As many as 39 locations applied to become cities as part of a Jubilee competition, and eight of them—including Doncaster, Bangor, and Dunfermline—were ultimately given the status.
Although having city status is sometimes linked to having a cathedral, university, or a sizable population, there are no fixed criteria for awarding it; rather, the king decides on the recommendation of ministers.
Even though it usually boosts communities by putting them on the map and is typically a source of pride for locals, it offers few tangible advantages.
The government claims that Gibraltar was removed from official listings after receiving the designation from Queen Victoria, but it is unclear how this occurred.
Now available is an updated list of the 81 locations designated as cities. Of the five territories recognised outside of the UK, Gibraltar is one. Stanley in the Falkland Islands was one of the cities named for the Jubilee this year, joining Hamilton in Bermuda, Jamestown in Saint Helena, and Douglas on the Isle of Man.
The assassination of David Amess MP, who had served as the Southend West constituency's representative since 1997 and had long advocated for the subject, led to the giving of city status to Southend in Essex earlier this year.
According to Cabinet Office Minister Kit Malthouse, the places on this list are extraordinarily rich in history and culture, and the locals are justifiably happy to see their city's importance documented.