Google introduces the Pixel Watch.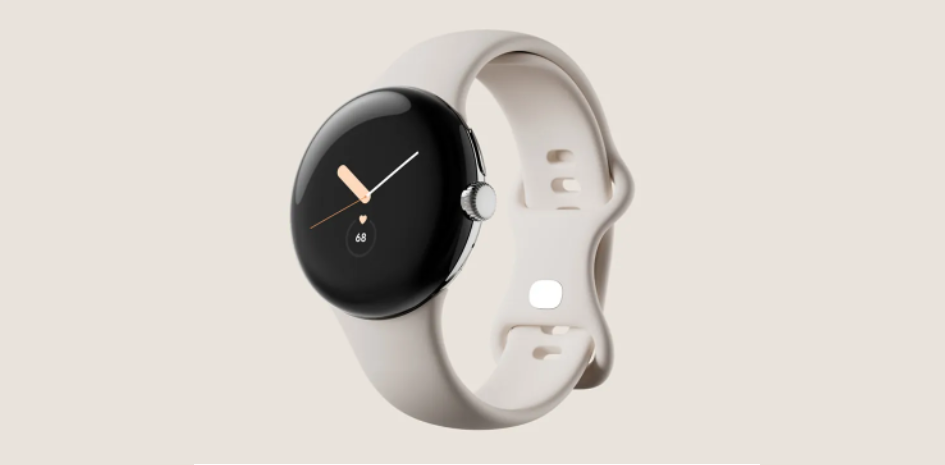 At its annual developer conference, Google debuted its first smartwatch.
The Google Pixel Watch combines Fitbit health tracking with Google's Wear operating system.
Fitbit was purchased by Google for $2.1 billion (£1.7 billion) in 2019.
The watch can only be paired with Android devices and is 4G-compatible, which means it can operate independently of a phone – but only with its own data plan.
According to Google, both the phone and the watch would need to be connected to the same network.
The wearable will be a "luxury product," according to the tech giant when it launches in the autumn.
Apple and Samsung, both of which are already market leaders in smartwatches, will be tough competitors.
Although several third-party Android watches run on Google's Wear operating system, Google has yet to release its own gadget.
The product's uniqueness, according to Rick Osterloh, Google's senior vice president of devices and services, was the mix of "Google's ecosystem and Fitbit expertise."
Despite rumours that the Pixel Watch will work with Apple products, Google has verified that this is not the case.
However, Google had to make a number of commitments, including a 10-year agreement not to "degrade the user experience of third-party smartwatches when coupled with an Android phone" in Europe.
It also had to promise that Fitbit data would not be used for promotional purposes.
Google stated that health and wellness data would be kept distinct from other user data and that it has worked with regulators to resolve privacy concerns.
Google also unveiled two new Pixel phones, the affordable Pixel 6a and the premium Pixel 7, both of which will be available in July; a new Pixel tablet for 2023; and upgraded earphones, Pixel Buds Pro, which will have an 11-hour battery life (or 7 hours with the noise-cancelling function activated).
Although Google's Pixel smartphones have earned positive reviews in the past, they have yet to become a major participant in the market.
Sundar Pichai, Google's CEO, announced in February that the last three months of 2021 had set an "all-time quarterly sales record for Pixel," but did not provide specific figures.