Hijab Row: The SC Will Take The Students' Petition Into Consideration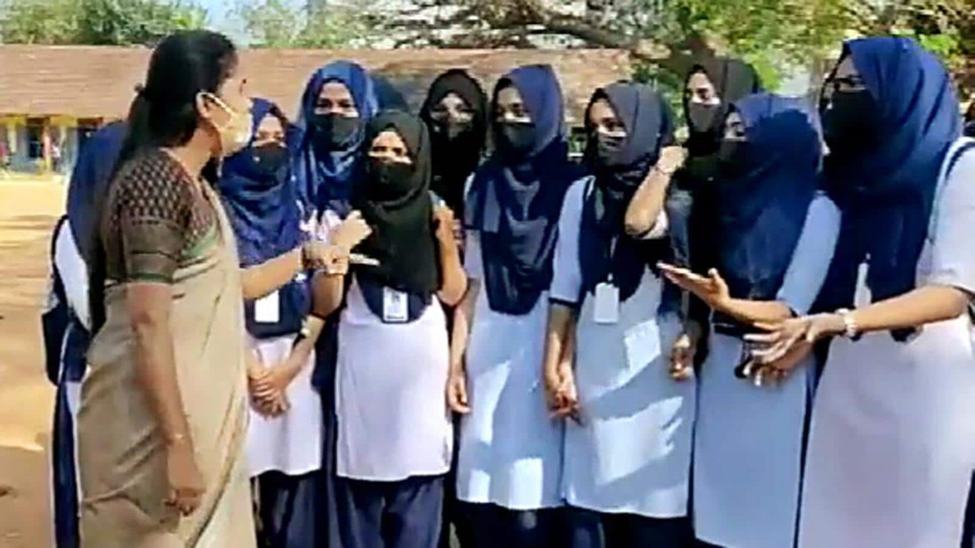 On Wednesday, Chief Justice of India D.Y. Chandrachud consented to take under consideration a petition filed by Muslim students who allege they are unable to wear the hijab while taking examinations planned for March 9 in government colleges throughout Karnataka.
The kids' academic future was in danger, and their attorney, Shadan Farasat, pleaded with the court to list and hear the case right away.
"They've lost a year now. The exams are given in government facilities, despite the fact that the pupils are from private colleges. Let them participate in the tests, as Mr. Farasat suggested.
In October of last year, a Supreme Court panel comprised of Justice Hemant Gupta (since retired) and Justice Sudhanshu Dhulia rendered a divided decision on the question of whether or not students have a basic right to wear the hijab in public settings.
It was asserted on Wednesday that the state authorities are making a point by forbidding the headscarf in classrooms.
The students received assurances from the CJI on January 23 that the major hijab case will be listed before a constitutional bench of three justices. The pupils were preparing for their practical exams on February 6 at the time.
According to the October ruling by Justice Gupta, "apparent manifestations of religious belief" cannot be worn to "secular" institutions maintained with state finances. Karnataka's prohibitive government decree was upheld. He had stated that "secularity" was defined as parity among students in terms of dress.
The judge had determined that wearing the uniform was a legitimate restriction on the right to free speech. The rules helped promote equality. The state hadn't ever prohibited the hijab in order to drive children out of public schools. The student's decision to stay out was a "voluntary act."
Justice Sudhanshu Dhulia stated in his opposing opinion that secularity required accepting "diversity." Hijabs were "ultimately a matter of choice" about whether or not they were worn to school. Her hijab is her ticket to study for girls from religiously restrictive homes.
Students must adhere to the rule of wearing the school uniform without any "addition, subtraction, or change," according to Justice Gupta. A student cannot assert a constitutional right to attend a secular school while donning a headscarf. At the school entrance, a girl's freedom to express herself by wearing a hijab was curtailed.
Justice Dhulia disagreed, arguing that schools are public spaces. Drawing a comparison between a school and a prison or a military camp was incorrect.