Jiji Eugene: Empowering Students With Educational Opportunities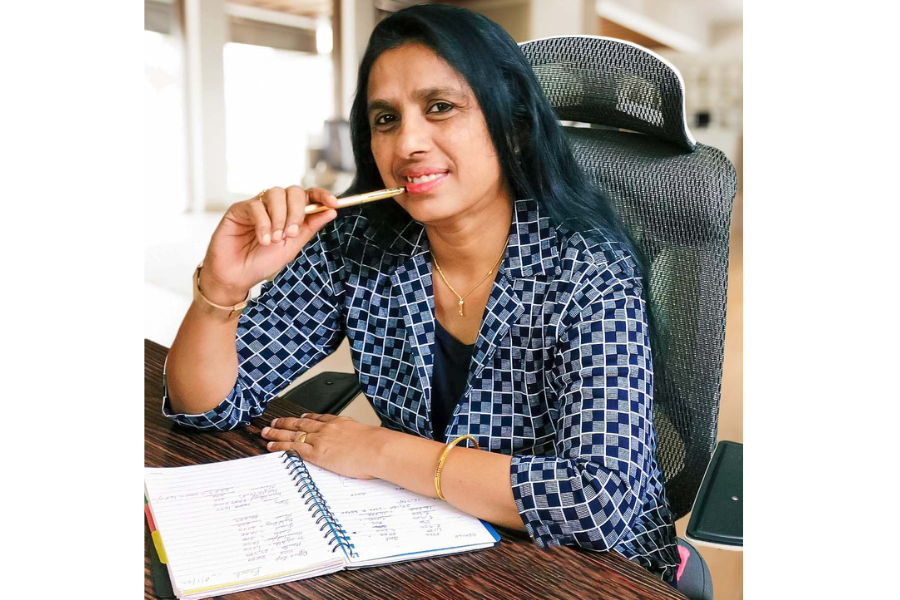 In the constantly evolving world of education, there are those who merely follow the path, and then there are those who carve their own way to bring about transformative change. Jiji Eugene, the CEO of Remilo Ventures Pvt Ltd, is undoubtedly among the latter. With a passion for education and a commitment to guiding Empowering Students toward a promising future, Jiji's journey is an inspiring tale of dedication, innovation, and social intelligence.
Jiji's professional journey began with a humble start, as she offered tuition classes to supplement her income. However, her dedication to her students didn't stop at just providing academic support but enabled her to offer free tuitions to the underprivileged. She extended a helping hand to Empowering Students struggling with their studies, including those who had dropped out of school or college. She didn't just teach them but mentored and trained them until they found jobs and established themselves in their careers. This early experience laid the foundation for her future endeavors in education consulting.
Even in the corporate world, Jiji proved to be a success. Her career trajectory took a significant leap when she joined Chandresh Cables as the Deputy Regional Manager. In this role, she not only headed the administration department but also played a crucial role in securing tenders for various successful government projects. Her ability to navigate business circles while maintaining her commitment to education showcased exceptional versatility in her work. Later, she continued to shine at Roamsoft, where she served as the Director and played a pivotal role in the company's foundational growth. Her unrelenting drive contributed to Roamsoft's progress in achieving its goals.
Currently, Jiji Eugene stands as the CEO of Remilo Ventures Pvt Ltd, which is an educational consultancy firm. With Jiji's vision and values deeply embedded in the company's culture, Remilo Ventures is driven by a mission to provide excellent educational opportunities to students in need. One of its core principles is its step-by-step friendly counseling approach. Jiji's social intelligence plays a significant role in identifying the unique strengths and abilities of students, enabling her team to provide tailored guidance. The company's services cover a wide range of aspects, from admissions and career counseling to scholarship programs and travel assistance.
While Jiji has successfully passed multiple milestones in her career, her journey is far from over. She envisions upgrading Remilo Ventures' services into a complete digital experience for students across India, making education more accessible and efficient. Moreover, her long-term vision includes offering skill development and training programs to help students excel in competitive exams and language proficiency tests such as IELTS, TOEFL, GRE, SAT, and more.
In Jiji Eugene, we don't just see a remarkable education consultant but also a passionate advocate for Empowering Students development, liberation, and welfare. Her inspiring story serves as a reminder that with actions driven in the right direction, one can transform the lives of countless individuals and contribute largely to social empowerment. Her journey continues to motivate innumerable individuals in her field and beyond, reminding us of the power of education and her role in shaping a brighter future.