Katie Archibald of the United Kingdom wins the omnium championship at the World Track Cycling Championships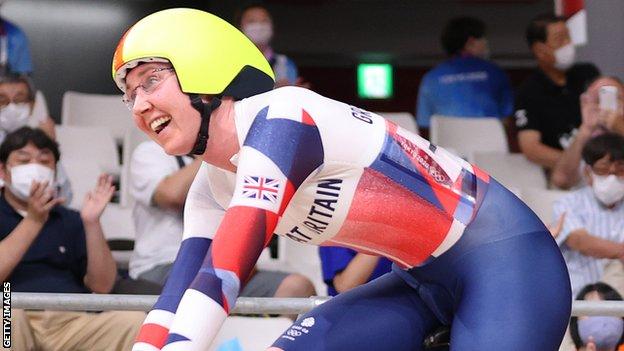 After a convincing victory in the women's omnium, Katie Archibald became the first British woman to win a gold medal at the World Championships this year.
Archibald finished with 137 points after a measured ride in the final points race, following triumphs in the scratch, tempo, and elimination events. Lotte Kopecky of Belgium came in second, with Elisa Balsamo of Italy coming in third.
Archibald, who added to her maiden omnium global crown in 2017, remarked, "I turned up really scared. I thought to myself, "gee, they look quick. "I saw the other riders in the scratch race and elimination. "
The 27-year-victory old's is the latest in a string of victories in 2021. She won three gold medals at the European Championships in Switzerland earlier this month after becoming the Olympic Madison champion alongside Laura Kenny at the Tokyo Games in August.
"It's been a tremendous year" I race in the Madison tomorrow with Neah Evans, and our qualification event is in 13 hours, so a good spin, some ice because I hit my knee in the elimination knock, and then just keep going." She said.
Archibald, who led by 20 points going into the points race, rode confidently to finish 18 points clear of Kopecky and 21 points ahead of world road race champion Balsamo.
On Friday, Ashton Lambie of the United States won gold in the men's pursuit, while Filippo Ganna of Italy, the four-time winner, had to settle for bronze after failing to qualify for the final. Lambie, 30, beat Jonathan Milan of Italy to become the first male American to win the solo pursuit world championship since Taylor Phinney in 2010.
Jeffrey Hoogland of the Netherlands won the men's 1km time trial in 58.418 seconds, while Benjamin Thomas of France won the 40km men's points race.