Macau shuts down casinos following Covid outbreak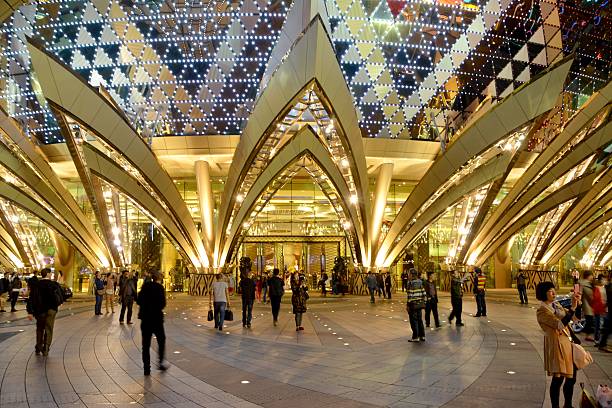 After a coronavirus epidemic in the largest gaming hotspot in the world on Monday, Macau closed all of its casinos for the first time in more than two years.
Over 30 casinos are among the non-essential enterprises that have been told to close for a week by the authorities.
Official statistics show that since the middle of June, the city has had 1,526 cases of COVID.
On Monday, gaming stock prices fell due to worries about stricter regulations in the Chinese special administrative zone.
As the city battles the worst COVID-19 epidemic since early 2020, some 19,000 people have been placed under mandatory quarantine.
Under earlier regulations, schools and leisure venues like clubs and theatres had already been closed.
The Government Information Bureau of Macau said over the weekend that all enterprises would have to shut down unless they were "deemed necessary to the community and the day-to-day lives of the members of the public."
The two doses of the COVID vaccination have been administered to more than 90% of Macau citizens. The city is now dealing with the rapidly spreading Omicron variety for the first time; however, it is unknown how many have also received their booster dosages.
The former Portuguese colony only has one public hospital serving more than 600,000 citizens, so officials recently put up a temporary hospital and converted many casino resorts into medical facilities.
Macau adheres to China's rigorous "zero COVID" policy, where even a small number of cases have prompted widespread testing, mandatory quarantines, and lockdowns of entire neighbourhoods and cities.
Despite not implementing the same kind of city-wide lockdown as witnessed in mainland China, Macau is essentially shut down since most services have been suspended.
While gambling is prohibited on the Chinese mainland, it is permitted in Macau, another special administrative province of China like Hong Kong.
Shares of Macau casinos fell on Monday as a result of the implementation of the restrictions.
By midday in Hong Kong, shares of Las Vegas Sands subsidiary Sands China were trading 7 per cent lower. SJM Holdings, founded by the late Hong Kong mogul Stanley Ho, saw its share price drop by 6.1 per cent.