Messi gets a hat-trick for Argentina, breaking Pelé's international goals record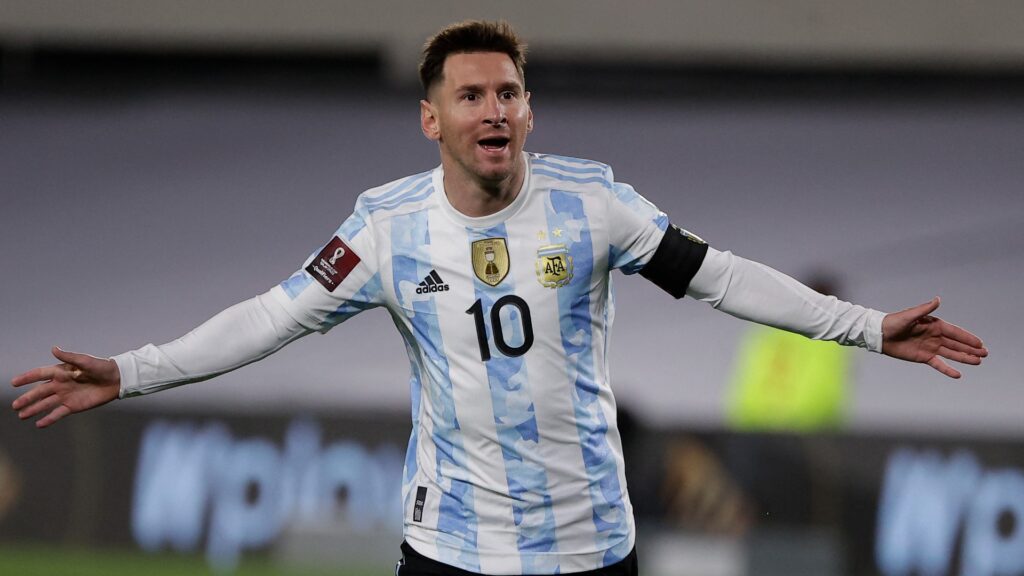 Argentina beat Bolivia 3-0 in a World Cup qualifier, and Lionel Messi scored a hat-trick to surpass Pelé as South America's best male international scorer with 79 goals.
In Buenos Aires, Messi opened the scoring after 14 minutes, weaving over the Bolivia defense before curling in from just outside the area. He made it 2-0 in the 64th minute with a one-two with Lautaro Martnez and brilliant technique in a crowded penalty area, and he completed the hat-trick with two minutes remaining, smashing home a rebound from close range.
Messi's hat-trick was his ninth for Argentina, putting him two goals ahead of Pelé in the scoring charts. Messi remarked, "I was incredibly nervous, and I really wanted to enjoy it." "I waited for this for a long time, I went for it, and I dreamed about it."
Messi broke down in tears as he won the Copa América title in front of 21,000 spectators at the Monumental stadium on a night when Argentina fans were permitted to watch their national team for the first time since the outbreak began.
After Brazil beat Peru 2-0 for their eighth consecutive 2022 World Cup qualifying win, Messi's Paris St-Germain teammate Neymar, who is third on the scoring list with 69 goals, claimed that he is not treated with the respect he deserves.
Fans and commentators chastised Neymar for becoming engaged in scuffles and failing to reproduce the sparkling form that has made him one of the best players of his time.
After the triumph in Recife, he said, "I don't know what else I need to accomplish in this shirt for the people to respect Neymar." After Brazil's 1-0 triumph over Chile last week, he was also chastised, with some supporters claiming he was overweight. In a pitch-side interview, Neymar raised his shirt to reveal his abdomen and expressed his displeasure.
Since breaking into the spotlight as a youthful Phenom with Santos, Neymar has had a love-hate relationship with the media and fans. Many people admire his undeniable talent, but some are turned off by what they perceive to be an unnecessarily opulent lifestyle.
Ecaudor is tied for fourth place with Colombia, who defeated Chile 3-1 at home. The top four teams are automatically qualified, while the fifth-placed team must compete in an inter-regional play-off.