Niagara- Mesmerizing Even With its Freezing State.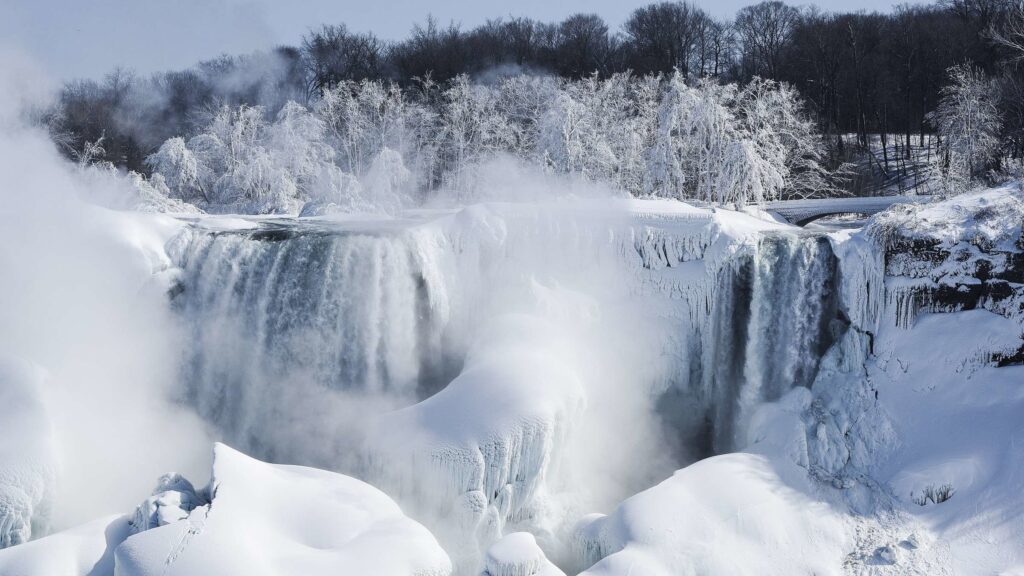 Although not very high, Niagara Falls is very wide and is probably the most popular waterfall in the world. Niagara falls is a very popular tourist destination and many people visit it on holiday in Canada.
"People search for heaven in skies,
Whereas it falls with the falls of Niagara"
Due to extremely cold temperatures in part of the US, Niagara Falls has partially frozen, resulting in the wonderful rainbow formation in its skyline which is catching a large amount of tourist attention.
A spokeswoman for Niagara falls state park in western New York, explained that Niagara falls cannot possibly "fully freeze", says Angela Berti. She added " It's impossible for the falls to fully freeze anymore. Instead, ice builds up from the river and the optics make it look like falls are frozen, but the water continues to flow.
The last time when Niagara was frozen was 1848 along with American falls too. But since then Niagara was never frozen. Niagara falls comprise both American and Canadian borders. Niagara is also known as a winter wonderland. The spokeswoman also added that one can watch the views of half-frozen Niagara which consists of wonderful and mesmerizing rainbows besides it.