Pakistan Superfan Chacha Cricket clarifies on death rumors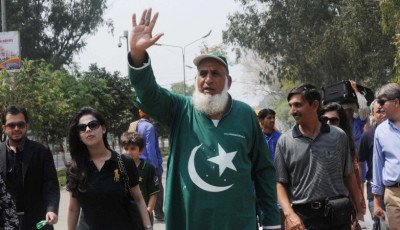 Popular Pakistan cricket team superfan Chacha cricket aka Sufi Abdul Jalil shared a video on Twitter to reject the ongoing rumors spread about his death on social media. In the shared video he said "whoever posted my picture on Facebook and spread this fake news (of my death), May Allah give him Hidayat (guidance) as well.
Abdul Jalil has been a cricket fanatic for over 50 years. He watched almost every match of the Pakistani team in the 90s and early 2000s and had great relations with some Pakistani and Indian fans. However, due to increasing age and no home cricket in Pakistan, he hasn't been seen in recent years.