US seeking to cut visa wait times by waving off interviews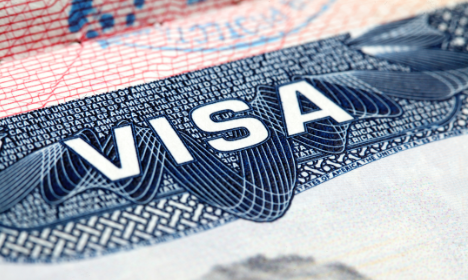 The US is considering expanding the purview of its interview waiver program for Indian citizens seeking US visas. In addition to covering the H1-B visa, the "dropbox" renewal facility will now be extended to visa categories like student, business, and tourist visas, as well as skilled workers' visas.
This news is excellent for those who have already applied for a visa because they can now skip the interview and go straight to dropbox.
This move—subject to the fulfilment of certain conditions—will significantly lessen the waiting time.
Post-coronavirus, wait times for visa applications have been incredibly long, given the backlog of applications and staffing issues. However, the US embassy expects to see improvements by the summer 2023. By that time, they hope to see a return to pre-pandemic levels of around 1.2 million per year.
According to the dropbox facilities, a person's in-person interview waiver will include people whose B1 and B2 (business and tourist) visas have expired in the past four years.
Applicants who've come to the US on tourist visas in past years can also seek an interview waiver. They might be required to submit biometrics if that still needs to be done.
Besides expanding the dropbox facility and sending cases to other processing centers, other steps to address the long wait times for visas are adding staff and building more space. According to a county official, wait time has reduced from 450 days [15 months] to about nine months.
Prior to the pandemic, the average wait time, depending on the visa's type and category, ranged from a few weeks for most visas to a few months for B1/B2 visas in peak season.
As per the analysis and research, India ranks third in the US, after Mexico and China, for the largest number of visas being issued. It is anticipated that by next summer, India will take the second spot and be a top priority for Washington.
On average, 700 new cases are being taken care of every day, and 82,000 expedited visas have been given out to citizens of India in the last year.
A recent study found that India is among a few countries where applications for US visas rised after the pandemic-related travel restrictions were lifted. These include business travelers, students, skilled workers, and tourists.
The embassy official noted that while the US was trying to cut back on "low-skilled" categories, it had sped up the process for airline and cruise staff crew members. "We expect to see more advancement over the next nine months," he said.
Eradicating the hassles
It's expected that easing visa rules by expanding the number of dropbox or interview waivers across categories will make going through US customs and immigration much more straightforward for all parties. Addressing Indian concerns about long visa delays, Washington has clarified that their top priority is New Delhi.