Workers at Shein suppliers are working 75-hour weeks, according to a probe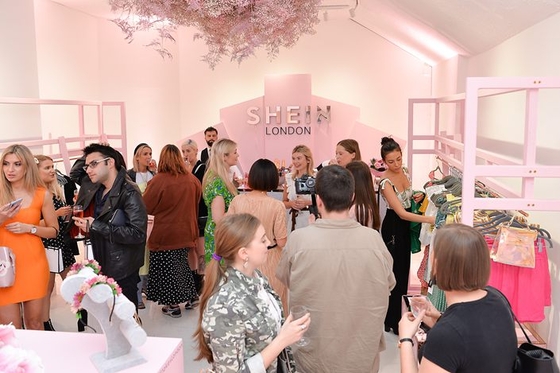 According to a non-governmental organisation, workers at some suppliers of the Chinese fashion giant Shein are working excessive overtime.
In an investigation by the Swiss advocacy group Public Eye, a number of employees at six locations in Guangzhou were found to be working 75-hour weeks. Staff members were under "enormous pressure" to turn garments around quickly, according to Public Eye's David Hachfeld.
Shein stated that the company is concerned about supply chain issues and will review the findings. Public Eye researchers visited 17 facilities that supply Shein and its parent company, Zoetop, near Shein's headquarters in Guangzhou. Large Swiss firms and their overseas dealings are frequently the focus of the organization's efforts.
It spoke with ten workers from six of those locations, all of which were getting orders from Shein at the time.
They claimed that the employees they spoke with worked three shifts per day, with only one day off per month.
According to Public Eye, the fact that workers, mostly migrant workers, are paid per article of clothing pushes them to work long hours.
Although such hours are common in Chinese manufacturing hubs, they are in violation of local labour rules, which stipulate an eight-hour maximum working day and a 40-hour work week.
Last year, Public Eye initiated an investigation into Shein, which works with thousands of suppliers, in order to learn more about the fashion behemoth's operations. The private corporation does not publish financial information, but sales are reported to have increased during the pandemic as more people turned to the internet to shop. Revenues are expected to reach 63.5 billion yuan (£7.4 billion) in 2020, according to data source CB Insights.
The supply chains of so-called "fast fashion" companies, which sell low-cost merchandise, have been investigated.
Several employees stated that they could earn up to 10,000 yuan (£1,186) in a "good month."In sluggish months, their income may be reduced by two-thirds.
According to the Public Eye study, some workers said they were working without a contract, while most workers indicated they were paid on time.