Adele: As the artist refreshes her social media accounts, anticipation for new music grows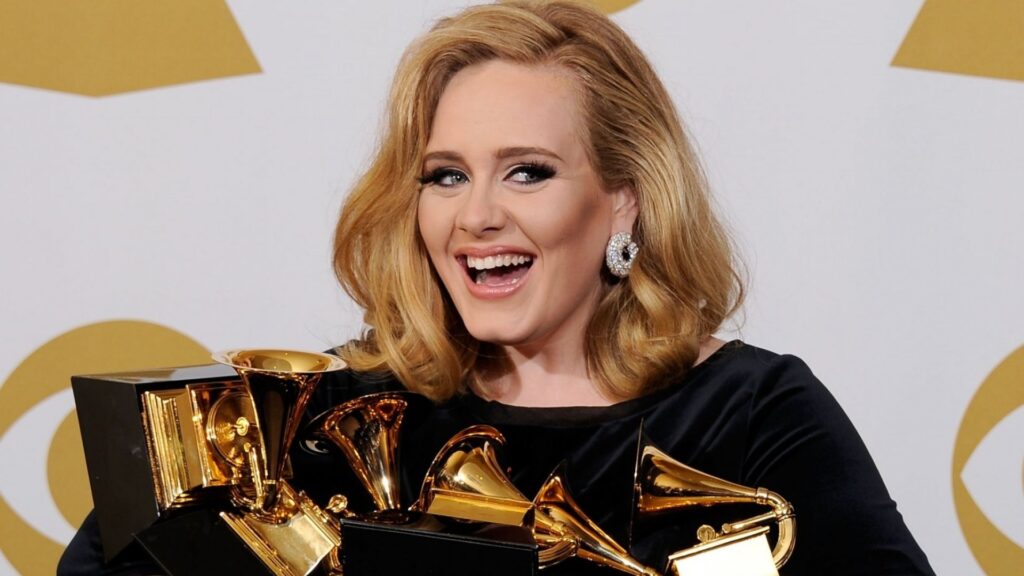 After upgrading her website and social media accounts, Adele has heightened suspicion that she is set to release her first new music since 2015.
Her former website was deleted and replaced with a link inviting admirers to sign up for information, while her Twitter and Instagram photos were changed to a blue and turquoise pattern.
It follows the projection of the number 30 onto various buildings around the world during the weekend. After 19, 21, and 25, fans believe this will be the title of her fourth album.
The Eiffel Tower in Paris, the Colosseum in Rome, Berlin's Brandenburg Gate, Amsterdam's Nemo Museum, and New York's Empire State Building have all been seen with unexplained projections.
The photos look to match the font Adele has used on her past albums, though this has not been confirmed. In a 2019 Instagram post, the singer hinted that her fourth album would be titled 30, jokingly telling fans that "30 will be a drum and bass record to spite you all."
Using the title would also tie the album in with Adele's prior practise of naming albums after significant years in her life. She had stated that she would shut down the system once she had settled into family life. However, the singer divorced her ex-husband, Simon Konecki, when she was 30 (now she is 33) and has had a low public profile since then.
Adele's previous album, 25, was likewise preceded by a cryptic marketing strategy. During a commercial break on The X Factor in the UK, a 30-second sample of a new song (later revealed to be Hello) was shown on a blank screen, surprising viewers. The album went on to sell over 3.5 million copies in the United Kingdom alone, making it the 14th best-selling record of all time in the country.
It also set sales records in the United States and earned the singer a Grammy for album of the year, which she famously attempted to deliver to Beyoncé. She cried as she said, "I can't possibly accept this prize. Beyoncé is my favourite artist in the world. And [her] album, Lemonade, is really monumental in my opinion."