The Lathums, a Wigan-based indie band, have achieved their first number one album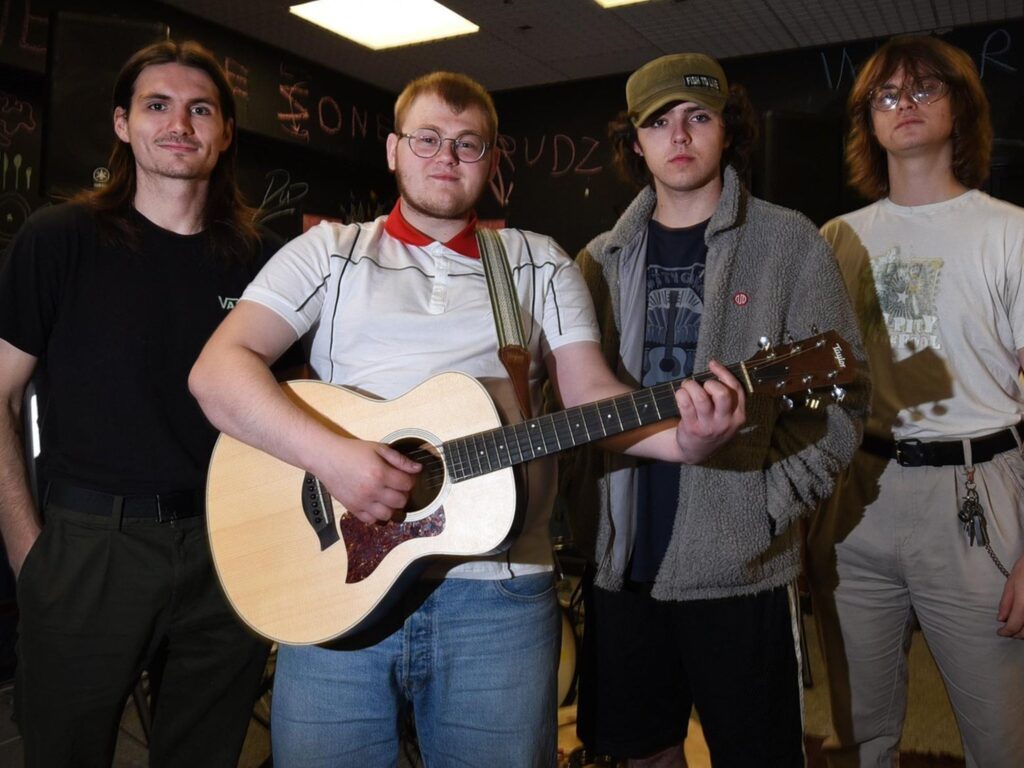 The Lathums, a Wigan band, have achieved UK number one with their debut album. Their album, How Beautiful Life Can Be, beat off competition from Public Service Broadcasting, as well as Drake, Olivia Rodrigo, and Lil Nas X from the United States.
It implies that British bands have accounted for more than a quarter (28%) of the chart-topping albums so far in 2021, compared to 17% in 2020 and 15% in 2019. "This one will take a while to settle in," frontman Alex Moore stated.
"It demonstrates what young British artists with a pure-at-heart aim can do by reaching out to people with songs like ours, making friends along the road, and discovering that dreams can come true."
Seeing the good in things, clinging on, and getting through difficult times with a grin at the end is what How Beautiful Life Can Be is all about. Our grins could not be any bigger today.
According to new information from the BPI, which represents the UK recording industry, UK groups have topped the album chart for 11 of the 39 weeks so far this year. In total, there were nine in 2020, and eight in 2019. Wolf Alice, Manic Street Preachers, Bring Me The Horizon, London Grammar, Royal Blood, and You Me At Six are among the other British guitar bands with number one albums in 2021.
"New British bands have been gradually breaking through in recent years," said BPI spokesman Gennaro Castaldo, "but this movement has really erupted in 2021, spurred by streaming and vinyl and powered by a new wave of outstanding guitar ensembles from all over the UK."
The Lathums also charted in the top 20 with a compilation of their first two Eps in July 2020, but it wasn't an official album.
The Coral's James Skelly produced the album, which was recorded in the city's legendary Parr Street Studios.
On Friday, Ed Sheeran's song Shivers remained at the top of the singles chart for the third week in a row.