Amid Russia war, Ukrainians change this Christmas tradition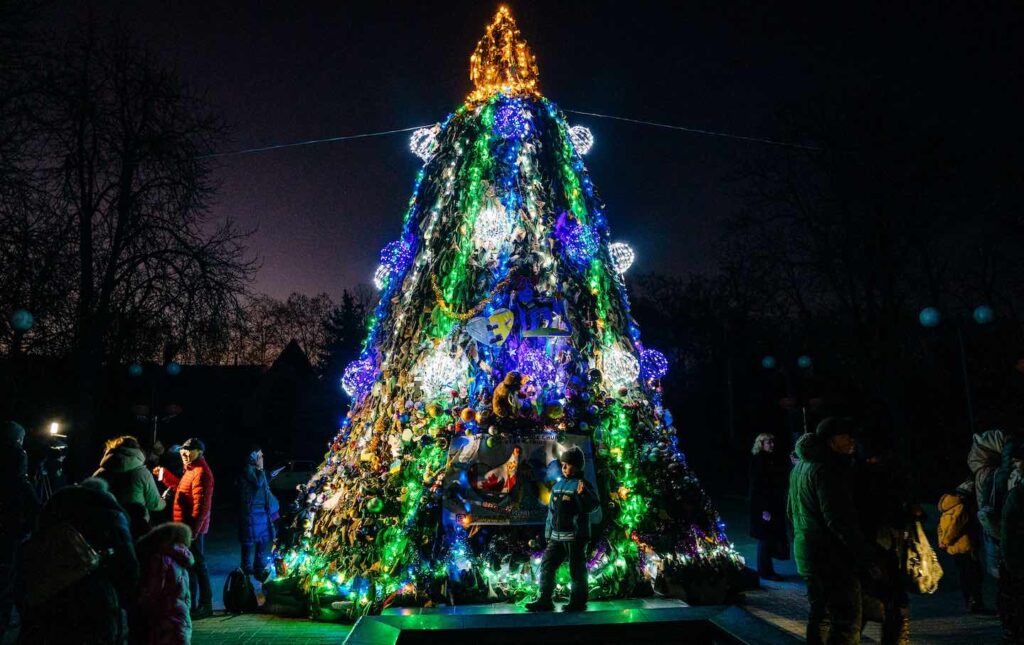 Christmas is typically observed on January 7 by both Russians and Ukrainians. However, not all of them have this year, or at least not yet.
Like many Christians worldwide, some Orthodox Ukrainians have chosen to celebrate Christmas on December 25. Yes, the war is involved, and they do have the local church's blessing.
Up until recently, celebrating the birth of Jesus in December was viewed as radical in Ukraine, but the Russian invasion altered many people's attitudes.
The Orthodox Church of Ukraine, one of the two Orthodox Christian denominations in the nation that is not affiliated with the Russian church, decided in October to permit believers to celebrate on December 25. In a country where there are competing Orthodox churches and where small changes to rites can have profound implications in a culture war that coexists with the shooting conflict, the choice of dates has obvious political and theological overtones.
Date changes might signify for certain people a break with Russia, its religion, and its culture. In a town outside of Kiev, residents recently decided to celebrate Christmas earlier.
Some Eastern Orthodox churches still use the antiquated Julian calendar, including the Russian Orthodox Church, which asserts control over Orthodoxy in Ukraine. Christmas is celebrated there on January 7, which is 13 days later than it is on the Gregorian calendar most religious and secular organisations use. Protestants and several Orthodox churches have subsequently synchronised their calendars with the contemporary, more astronomically accurate Gregorian calendar to determine Christmas since the Catholic Church did so in the sixteenth century.
The Orthodox Church of Ukraine was given full independence, or autocephaly, in 2019 by Ecumenical Patriarch Bartholomew, the head of the Eastern Orthodox Church. Long longed for by Ukrainians who supported the recognition of a national church alongside Ukraine's political independence from the former Soviet Union.
Up until the start of the conflict, the Ukrainian Orthodox Church, the other significant Orthodox denomination in the nation, remained devoted to Moscow. Although it still faces government oversight, it declared independence in May. On January 7, that church has historically observed Christmas.