Apple sales are down the most since 2019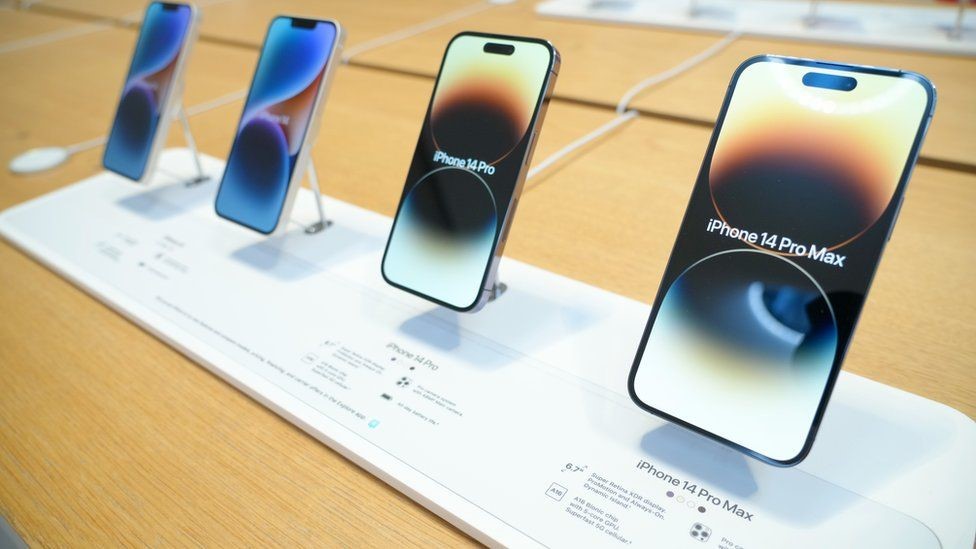 Apple sales decreased at the end of 2022 as consumers made fewer purchases due to the pressure of the increasing cost of living.
When compared to the same time period in 2021, sales at the huge iPhone company dropped 5% in the three months ending in December.
The fall was worse than anticipated and the largest since 2019.
The announcement of the update coincided with widespread warnings from businesses of a sudden slowdown in the economy, particularly in the computer industry, which experienced a boom during the epidemic.
Tim Cook, CEO of Apple, stated that the company was operating in a "difficult environment." He attributed the sales fall to supply difficulties brought on by the COVID-19 crisis in China, where the company's phones are made, and a high dollar, as well as to broader economic instability brought on by rising costs, the conflict in Ukraine, and the pandemic's lasting effects.
According to Apple, the global sales declines affected the majority of its products. Sales of its well-known iPhones decreased by over 8%, and those of Mac computers fell by 29%. The decreases hurt the company's profitability, which dropped 13% to $30 billion (£24 billion).
According to Paolo Pescatore, an analyst at PP Foresight, the company, like many manufacturers of electronic devices, finds it difficult to convince customers to upgrade given "what is regarded as modest improvements on earlier versions."
According to market research firm Canalys, the number of smartphones shipped globally decreased by 12% in 2016.
In light of the fact that there are currently more than 2 billion active Apple devices worldwide, Apple executives stated that they anticipated their services division, which includes Apple Pay and Apple News, to continue to drive growth.
In reports to investors, several significant IT businesses also mentioned feeling under pressure.
Amazon, which has been working hard to revive its e-commerce division, reported that purchases at its shopping websites fell 2% in the last three months of 2022 compared to the same period the previous year.
Overall, Amazon's three-month sales increased 9% to $149.2 billion (£121 billion), helped by its cloud computing division's higher growth.
However, from $14.3 billion (£11 billion) a year earlier, its profits fell precipitously to almost nothing. Chief Financial Officer Brian Olsavsky warned investors that this trend was likely to persist in the months to come.