Around 27 people died in a fire ignited in a gold mine in Peru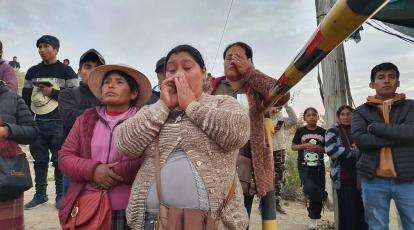 According to the Peruvian authorities, a fire conflagration happened in a gold mine in southern Peru. Around 27 people died who were working an overnight shift.
The accident happened late Friday or early Saturday. The mining company, Yanaquihua, which has been involved in the mining business for 23 years, said a total of 175 workers had been rescued and taken away after the incidents. The report said that the 27 victims were employed by a mining-focused contractor.
The cause of incidents is still not clear, the government officials said; "finding the cause of accidents is still going on."
According to some news sources, preliminary analyses suggest that an explosion may have been caused by a short circuit in a section of the mine about 100 metres below the surface.
Families of the fatalities were transported by buses to the "Yanaquihua mine" in the Arequipa region, where security personnel attended and consoled them. At the mine's entrance, several people waited for the bodies of their loved ones by sitting in front of posters.
Her spouse was one of the victims, according to Marcelina Aguirre. She claimed he had informed her of the mine's risks.
"We are very concerned and saddened that we might lose a husband and leave two children without a father," she said.
Investigators are attempting to shed further light on what transpired, according to the Public Ministry of Arequipa's Fiscal District. The prosecutor's office said in an announcement that it would "determine the reason for the awful incident and the responsibilities of those concerned" during the inquiry.
Peru, the top producer of gold in the Americas, has seen one of its worst mining incidents in recent memory.
The presidency tweeted, "Since this awful event happened, the interior and defence ministries have been working on the recovery and transportation of the bodies."
According to authoritative sources, Peru ranks second in the world for the production of silver, copper, and zinc. In addition, it is the biggest producer of molybdenum, zinc, tin, and lead in Latin America.