Black box found from the debris of the crashed Indonesian plane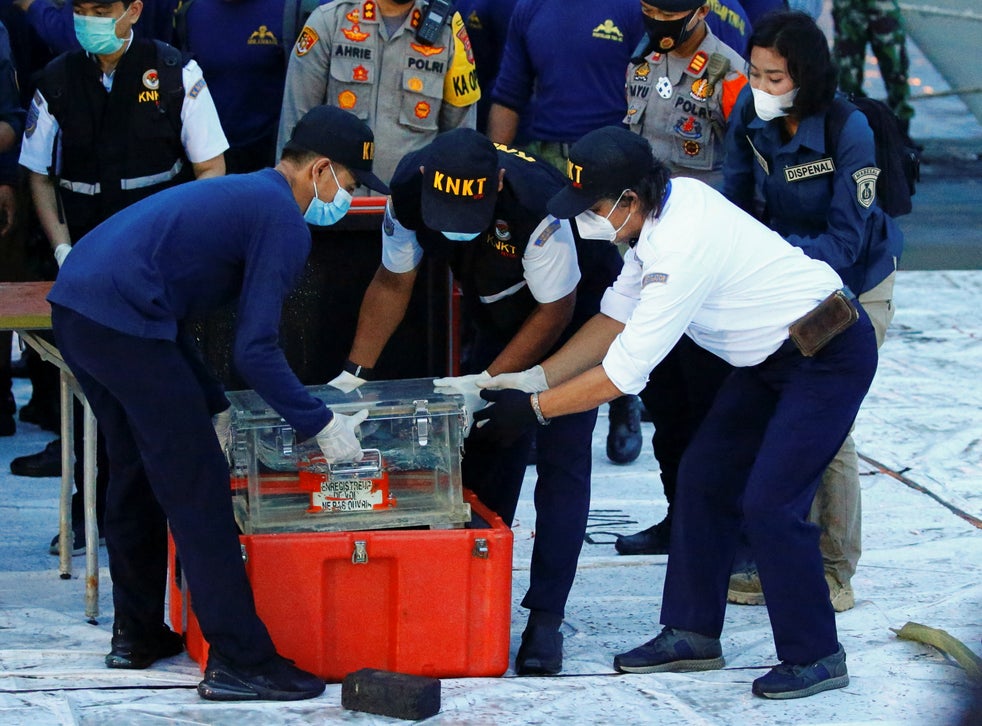 Indian authorities have found a black box from the debris of the Sriwijaya Airplane. The Sriwijaya plane with 62 people on board crashed in the Java sea on Saturday just after 4 mins of taking off from Jakarta's main airport.
A black box is a recording device purposely place in flights for investigation just in case an accident or any incident happens. The black box is actually bright orange in color.
Spokesman Fajar Tri Rohadi told the media that the black box is transferred to Jakarta's port. Local Television footage has earlier broadcasted a white plastic box holding the device being transported through a speed boat.
However, it is not clear that if the recovered black box is a flight data recorder or the cockpit voice recorder.
The Boeing 737-500 plane took off on Saturday and the connection was lost just after 4 mins and the debris of the plane was later found in Java sea.
On Tuesday more human remains were found from the plane crash site. Personal artifacts including wallets and identification cards were also obtained from the site.
The plane was a domestic flight which took off for Pontianak on Borneo island. Pontianak on Borneo island was 740 km (460 miles) away from Jakarta but after few minutes it disappeared from the radar screen.
After the Lion Air Boeing 737 MAX plane crash in 2018 which also plunge into the Java sea, this was the second major plane crash in Indonesia. 189 passengers and crew members were killed in Lion Air Boeing 737 MAX.