By Partnering With Film Celebrities, You Can Engage Their Followers To Drive Your Business Growth; Says Sunil Sihaag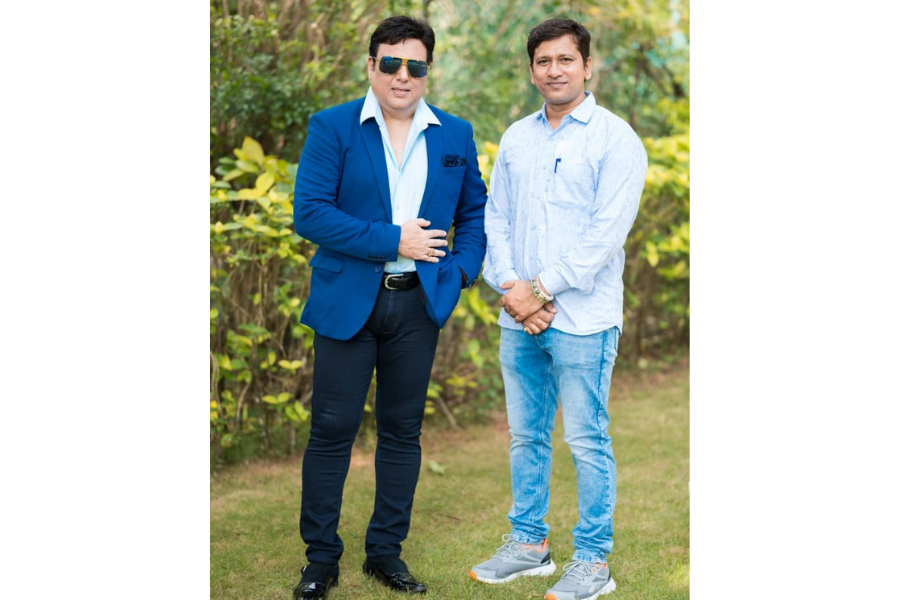 The ex-airman-turned-filmmaker Sunil Sihag has had a prolific bloom in the entertainment industry—partnering up with the film star Govinda and organising an art, culture and film event in Goa being a great feat to hold that fact.
Sunil Sihaag says, "By partnering with film celebrities, you can tap into their extensive network of loyal and engaged followers to drive increased awareness, traffic, and conversions for your brand. Events with film celebrities are a great way to promote your brand, network with important players in your industry, and interact with your target audience."
He further says that Studies show that people are more likely to trust recommendations from film stars & celebrities over advertisements and messaging from the actual brands. This is why influencer marketing is one of the fastest-growing customer acquisition channels.
'A Grisu Media Arts' helps people not only create a brand identity but also organise events like the Film, Arts and Culture promotional event they recently hosted in Goa with Govinda and his wife, Sunita Ahuja, Photographer Roland Gomes that turned out to be such a success that Sunil Sihag believes Govinda and Sunita Ahuja may be partnering up with 'A Grisu Media Arts' again for a similar event in Rajasthan.
Besides Govinda, 'A Grisu Media Arts' has also worked with other notable names like Urmila Matondkar, Raveena Tandon, Sunil Shetty, Jackie Shroff, Soha Ali Khan, Harnaaz kaur Sandhu,Amisha Patel and more.
Besides being a 39-year-old Screenplay Writer, Director & Film producer, Sunil Sihag is the founder and CEO of 'A Grisu Media Arts'. The company is known for filmmaking, celebrity management, PR, brand positioning and media management. Sunil Sihaag's Web Series 'A Day Turns Daark ' is streaming on MX PLAYER OTT and Pocket Films' YouTube Channel.
You can contact Sunil Sihaag at grisumediaarts@gmail.com or visit www.sunilsihaag.com or can call now @ 96496 96497