Claudine Gay to be Harvard's 1st Black president, 2nd woman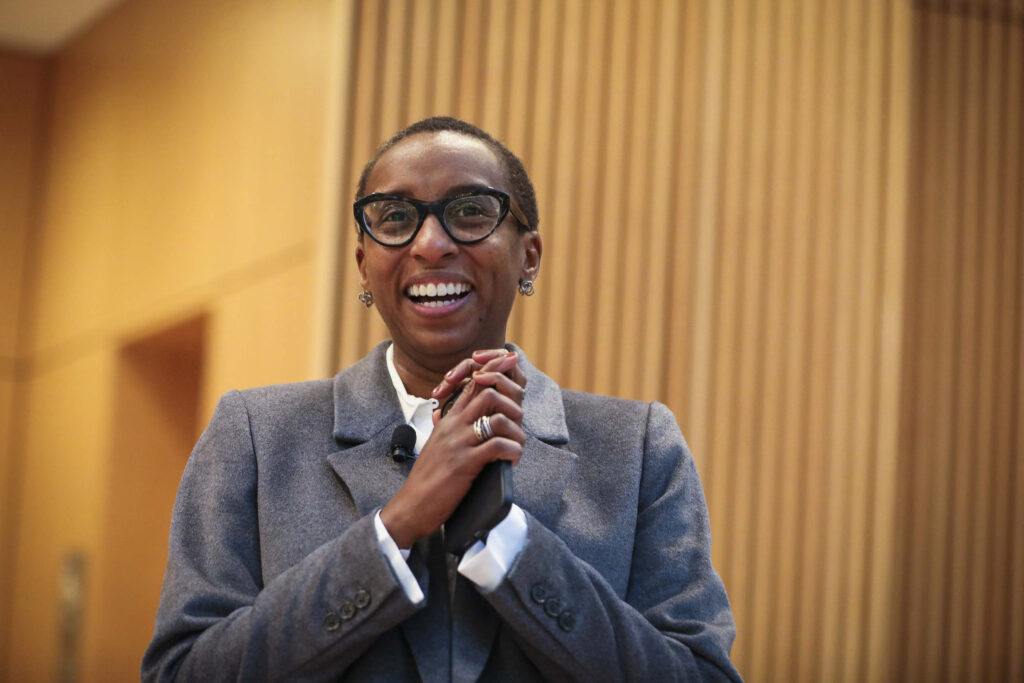 In a statement released on Thursday, Claudine Gay, the second woman and first black person to serve as president of Harvard University, was named the institution's 30th president.
On July 1, Ms. Gay, a democracy expert and current dean of the institution, will take over as president. She takes Lawrence Bacow's position; he announced his resignation and stated that he wanted to spend more time with his family.
Ms. Gay, a descendant of Haitian immigrants, is regarded as one of the most influential people on the topic of American political engagement. How various social and economic elements affect political opinions and voting is one of the topics she has looked into. She is also the first chair of Harvard's Inequality in America Initiative, which looks at American inequality from a global perspective and analyses issues including the impact of child poverty and deprivation on educational opportunities.
With Ms. Gay's appointment, there will be more women than men leading the eight Ivy League institutions. Along with Brown and Cornell, Dartmouth and the University of Pennsylvania appointed women earlier this year. The presidents of Yale, Princeton, and Columbia are men. The first female president of Harvard was Drew Faust. She left her position in 2018 after 11 years as a renowned historian of the American South and the Civil War.
Following Ruth Simmons, who served as president of Brown University from 2001 to 2012, Ms. Gay will become the second black woman to hold the position of president of an Ivy League institution.
The university's teaching and research missions were updated and expanded by Mr. Bacow, who took over as president in 2018. He also promoted interdisciplinary collaboration to address issues like climate change and inequality.
The Supreme Court's assessment of the use of race in admissions may have ramifications for Ms. Gay's early difficulties. The University of North Carolina and Harvard selection procedures, which take race into account as one of several variables when selecting students, are under consideration by the court.
Lower courts have rejected complaints that both institutions discriminated against Asian American applicants while upholding university policies. The technique has been maintained by Supreme Court rulings dating back to 1978, but this year's six conservative justices on the top court expressed questions about it during oral arguments.