Exclusive interview with Shantanu Sharma, CEO of Buggie mobility solutions private limited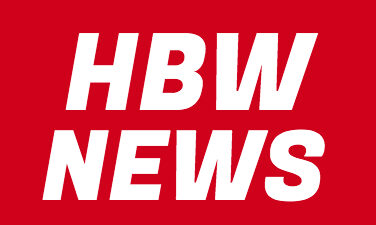 Shantanu Sharma, CEO of Buggie mobility solutions private limited receives the Global 50 Glory Award 2021 for achievement in the Travel & Transport industry. He believes personal success is far more important than commercial success and has always been inspired by entrepreneurs who redefine industrial norms with their innovative business approaches. Here's an exclusive interview with Shantanu Sharma:
Please tell us a bit about yourself?
Hi, my name is Shantanu Sharma. I was born and brought up in Haridwar, my lovely hometown. I come from a small city. I have completed my schooling at Gurukul Vidyalaya. Later on, I enrolled in Bachelor of Technology (B. Tech.) degree in Mechanical field from Chhatrapati Shahu Maharaj University, Kanpur. After that, I worked at a few reputed private companies before appearing in 2015 for my first attempt at UPSC exams. Although I did not make the final short-list, I found inspiration and founded my startup in 2020. I used my experiences from working with various private companies to establish my enterprise. Ever since then, my startup has become incredibly successful and we have made a name for ourselves in the travel industry. 
As my father retired as an Inspector from CISF, I have been called a "Line-Boy", a term used to describe children living in police quarters. So this has been an incredibly exciting journey for me, to become a successful entrepreneur from a simple Line-Boy. I would like to thank my father for the struggles he went through so he could ensure proper education and a bright future for me.
What were the challenges that you faced initially and how did you overcome them?
Initially, I faced several challenges in my educational pursuits. Being from a small town, it was quite difficult to adjust to the fast-paced lifestyle of the big city. I have always been good at adapting to changes. So, after a few hiccups, I was able to acquire the fast-paced daily life of Mumbai and have settled well now. Also, I was a shy kid but when I moved to a bigger city and met new people, I slowly overcame my inhibitions and achieved new heights of confidence.
What has been your most significant achievement?
Despite coming from a middle-class family, I completed my education and attempted to crack the UPSC exam. Although I could not crack all rounds of the exams, the experience taught me that passion is everything. I was able to rise above the rejection and depression and was able to establish a start-up company.
How do you come up with new ideas?
I get inspired by things surrounding us. For instance, I may get inspiration from something I hear or see during the day. Even a seemingly small event can be a source of motivation for me. New ideas crop up when you learn to expand your mind and are ready to broaden your perspective. Keeping an open mind makes it easier to get inspired.
Who is your biggest inspiration?
Mr Ratan Tata is my biggest inspiration. I remember the first time I read about him. The best thing I like about Mr Tata is his calm and humble personality despite being a multi-millionaire businessman. Apart from this I am a big fan of his philanthropy and get inspired when I read about his incredible social work. He has competitive confidence in him which attracts and motivates me to do even better.
What motivates you?
Life motivates me. The things I see, hear, notice and remember become the sources of motivation for me. I get inspired by seemingly small incidents which are incredibly important to me. For instance, reading about small-time entrepreneurs who've become successful businessmen is one of the most inspiring things for me. I also like reading biographies of popular personalities and believe there are loads we can learn from them.
What does a typical day look like for you?
A typical day usually involves me going to work and then coming back home to relax. I start my day early with an hour of meditation. This is followed by getting ready for work. I usually take the Metro to work so I am in the habit of reading my newspaper while commuting. This gives me a fresh perspective to start the day. I give my best at work and keep a positive, resourceful outlook for every task. When I come back home, I usually finish any remaining tasks from work before winding down the evening with a book or a movie followed by dinner.
Who do you look towards for advice?
I always seek advice from experts and professionals. I am realistic about my limitations and if I'm in a situation where I am in doubt or confused about something, then I seek help from those who are experienced in the field. I do not shy away from taking advice from colleagues because I have the utmost respect for their expertise and their professional qualities. I believe the best person to seek advice from about something is from a person who has spent considerable time in the specified field or has in-depth experience about the particular industry.
How do you define success?
Success, to me, means reaching the level of a career where you become an inspiration for others. I believe personal success is far more important than commercial success. I've always been inspired by entrepreneurs who were able to break the mould and redefine industrial norms with their innovative business approaches. A successful person to me is the one who is an expert in their field, are humble yet confident and those who do not shy away from sharing their skills and expertise with others.
What are your growth plans for the next 12 months?
I have planned to increase my contribution to the company's overall growth. In the next few months, I have planned to put in longer hours at work so that we can streamline numerous operational inconsistencies. Besides this, I believe that my company has a high potential to become a leader in the industry. To help my company achieve this, I have made some proposals and plans which will be effective and show positive results in the next 12 months.