India and China troops clash on Arunachal Pradesh mountain border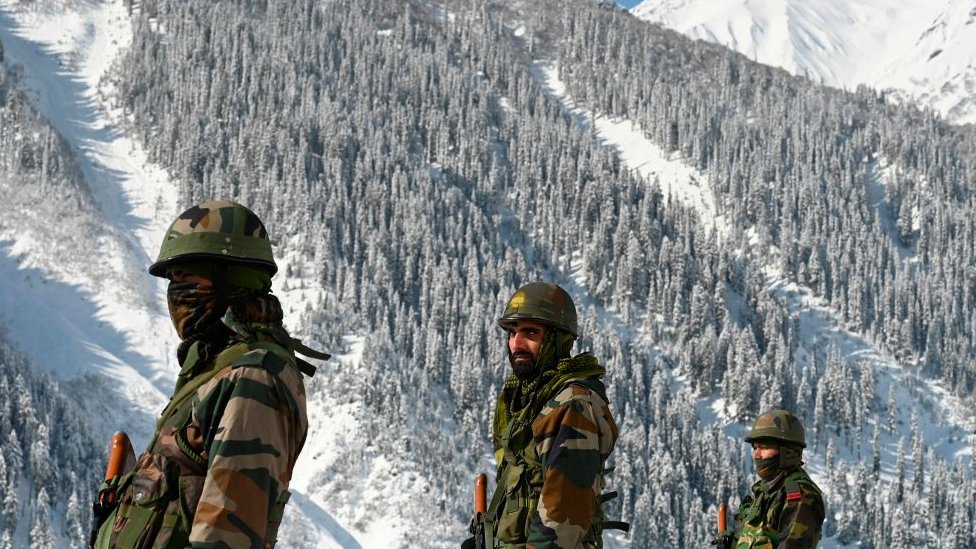 The first such incident in more than a year, according to India, saw clashes between its personnel and Chinese forces in a disputed area near the border.
Since a violent conflict in 2020 that left at least 24 servicemen dead, the nations have been striving to defuse tensions.
However, the Indian army said on Monday that there had been fighting in the Tawang sector of the easternmost state of India, Arunachal Pradesh, on Friday.
Reuters cited an Indian army source as saying that at least six Indian soldiers were harmed.
According to the Indian army, "both sides immediately disengaged from the location."
The encounter began when Chinese troops "encroached into Indian territory," according to Rajnath Singh, India's defence minister, who spoke to lawmakers in Parliament on Tuesday. He also claimed that they "unilaterally tried to change the status quo" along the contentious border near the Yangtze region.
He claimed that the Indian soldiers fiercely retaliated, stopping the Chinese army from "invading our area" and compelling them to go back to their positions.
The Line of Actual Control, also known as LAC, is a disputed 3,440 km (2,100 mi) long de facto boundary that connects China and India. Rivers, lakes, and snowcaps all have the potential to cause the line to change. The soldiers on either side, who represent two of the largest armies in the world, occasionally come face to face.
Conflicts can occur when tensions reach a certain level. However, after severe fighting occurred in the Galwan Valley in the far-off Ladakh region in June 2020, killing 20 Indian soldiers and at least four Chinese soldiers, both sides have been working to deescalate the situation.
The previous deadly conflict between the two tribes in the area, which was fought with sticks and clubs rather than firearms, had occurred 45 years earlier.
Both sides' forces suffered injuries in a new clash in January 2021. It happened near the Bhutan-Nepal border in the Indian state of Sikkim, which is bordered by China.
In September, both nations reached an agreement to withdraw their troops from a contentious region along a remote Himalayan border area, and both sides started their force withdrawals.