Japan's Kishida makes a surprise visit to Ukraine's Zelensky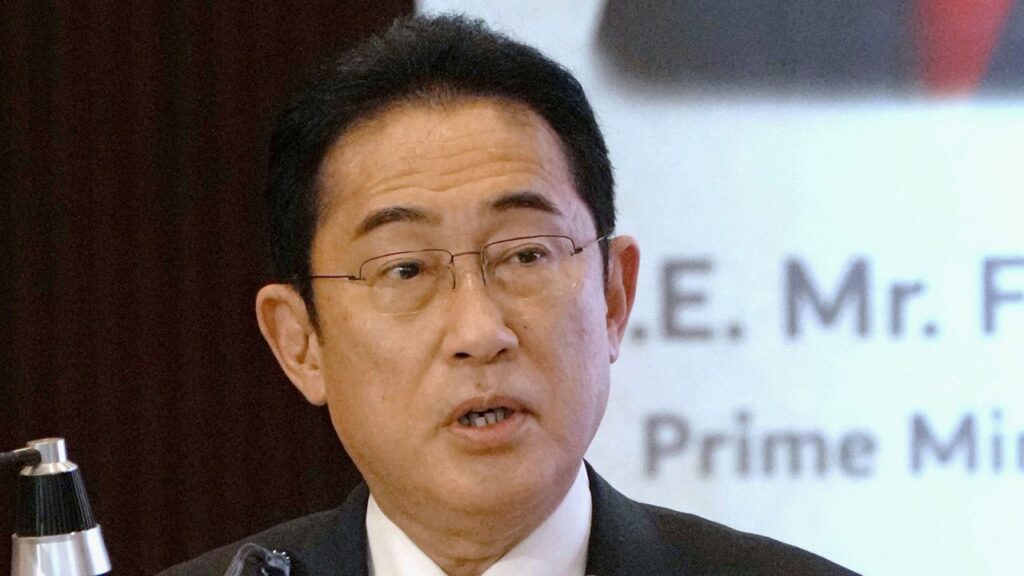 After an elaborate day of the Indo-Japan Summit, Japanese PM Fumio Kishida made a surprise visit to Ukraine and met President Volodymyr Zelensky. It is worth noting that the trip came just a day after Chinese leader Xi Jinping met Russian President Vladimir Putin. The foreign ministry of Japan has called the visit an offering of "solidarity and unwavering support".
As Japan prepares to host the G7 summit in May, Kishida has faced mounting pressure to visit the war-torn country, making him the final leader of the group to do so. Although Kishida had stated that he was considering a visit to Kyiv, it was said that significant security and logistical issues had been hindering the decision-making process. According to NHK, this trip marks the first time since World War II that a Japanese prime minister has visited a region that is currently experiencing conflicts. It can additionally be termed a historic visit as no Asian member of the G7 has ever visited Ukraine. Moreover, no US ally has ever visited the region either.
Kishida and Xi's separate visits highlight the stark contrasts in how northeast Asian countries view the conflict in Ukraine. While Japan has promised significant assistance to Kyiv, China continues to support Putin, who is now internationally condemned for invading Ukraine and suspected of committing war crimes. Japan has aligned itself with Western allies by imposing sanctions on Russia for its aggression in Ukraine and providing support to Kyiv. Additionally, Japan has taken the unusual step of providing defensive equipment and offering refuge to those displaced by the conflict. However, Japan's post-war constitution restricts its military capacity to ostensibly defensive measures. Therefore, it has not offered military support. Kishida also issued a warning last year about the current situation in Ukraine stating it could become a reality in East Asia. He said so while referring to growing concerns about China's potential invasion of democratic, self-governed Taiwan.
In December of last year, the Japanese government revised its key defence policies, stating that China poses the "greatest strategic challenge ever" to its security. As part of the most comprehensive defence overhaul in decades, Japan plans to double defence spending to meet NATO's standard of two percent of GDP by 2027. As the host country of this year's G7 summit, Japan has collaborated with other nations in imposing sanctions on Russia. In May, the leaders will gather in Hiroshima, and there are reports that Kishida may invite Zelensky too.
Just ahead of the one-year anniversary of the invasion, Japan pledged $5.5 billion in humanitarian aid to Ukraine, which is four times more than its previous contributions. Kishida remarked that Russia's incursion in Ukraine isn't just a matter for Europe, but a challenge to the rules and principles of the international community as a whole.
During Kishida's visit to New Delhi on Monday, he disclosed a new plan to invest $75 billion in the Indo-Pacific. This announcement, according to Reuters, is viewed as an attempt to strengthen connections with countries in South and Southeast Asia and to counterbalance China's influence in the region.