Mamta Bannerjee In Trauma With Severe Injury In Left Ankle Bone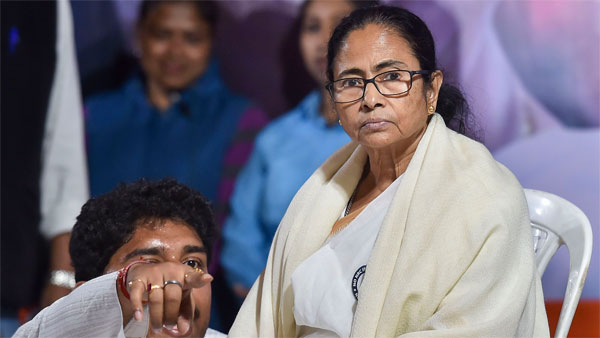 West Bengal Chief Minister Mamata Banerjee has sustained multiple injuries and is in trauma after she was attacked by unidentified people from among the massive crowd that turned up to cheer for her in Nandigram after filing her nomination papers on Wednesday. Banerjee was rushed to Kolkata and has been kept under 48 hours of observation at the SSKM Hospital in the city.

The doctors attending to her are now trying to bring the sitting-CM out of trauma to initiate further tests and examinations like ECG and diabetes for her to respond to treatment quickly.

A team of five doctors was formed to supervise her treatment and four more experts may join them to facilitate her speedy recovery.
Addressing the media, a senior doctor of the SSKM College and Hospital said, 'Presently she is traumatized. She has a severe injury in her left heel and ankle bone area. There are minor soft tissue and ligament injuries. We have also found injuries on her right shoulder, right forearm, and her feet, as well.'