Nikki Haley announces 2024 US presidential bid, challenges Trump in Republican race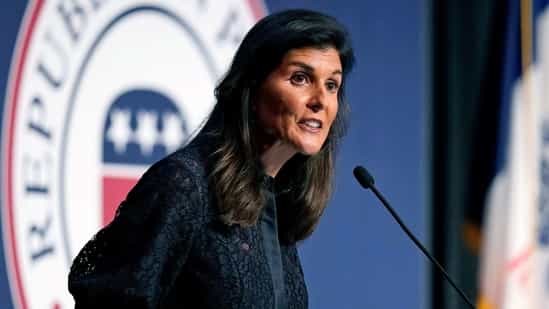 Haley, who has often been seen as a rising star within the Republican Party, is positioning herself as a more moderate alternative to Trump. While she has been a vocal supporter of many of the former president's policies, she has also been critical of his leadership style and his handling of the COVID-19 pandemic.
Her announcement sets up a potential showdown between the Trump loyalists who continue to dominate the Republican Party and the more moderate wing that Haley represents.
In her video announcement, Haley emphasized her experience as a governor and a diplomat, touting her record of cutting taxes and creating jobs in South Carolina, as well as her work on foreign policy issues while serving as ambassador to the UN.
"I know firsthand that when America leads, the world is a safer place," she said. "And I will never forget that as president."
Haley's candidacy is likely to be closely watched by both Republicans and Democrats, as she is one of the few high-profile women in the GOP and could appeal to independent voters who are turned off by Trump's divisive rhetoric.
But she will face stiff competition from other Republicans who are also eyeing a run in 2024, including DeSantis, who has gained national attention for his handling of the pandemic in Florida, and Pence, who has remained a loyal supporter of Trump despite the former president's attacks on him in the aftermath of the 2020 election.
And even if she is able to win the Republican nomination, Haley would likely face a tough challenge from whomever the Democrats nominate in 2024, as the party looks to build on its recent electoral successes and capitalize on the public's growing dissatisfaction with the Republican Party.
Still, Haley remains a formidable candidate, and her announcement is sure to shake up the race for the Republican nomination in the coming months. With the GOP looking to chart a new course in the post-Trump era, she could be just the kind of candidate the party needs to regain its footing and appeal to a broader swath of the American electorate.