Taylor Swift makes history as she takes over the entire US top 10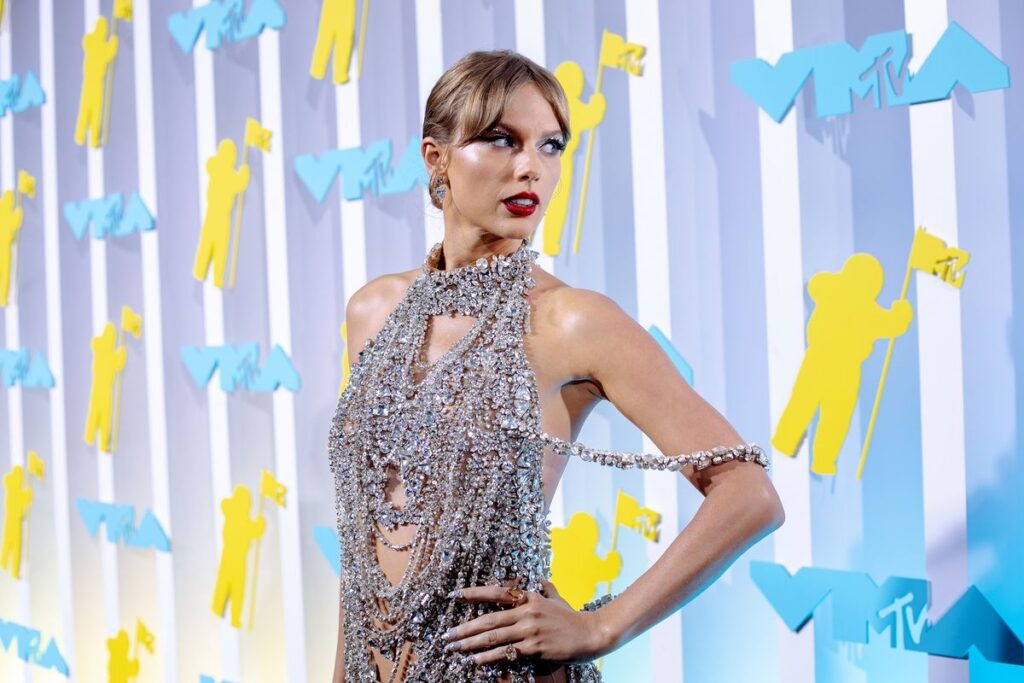 A judge has dismissed a US lawsuit that claimed Taylor Swift misappropriated the lyrics of her popular song Shake It Off.
The pop artist was accused of stealing words from their smash song "Playas Gon' Play" for the chorus of her song, according to songwriters Sean Hall and Nate Butler. Before the lawsuit, Swift vehemently denied knowing about the song.
However, according to court documents, a judge on Monday "in its entirety" dismissed the copyright lawsuit.
On January 17, the case was scheduled to go to trial.
Swift claimed that she wrote the song's lyrics "all by me" and that she drew inspiration from her own experiences as well as "frequently used phrases and comments" she has heard throughout her life.
The two sides "reached an arrangement," according to US trade journal Variety, and jointly requested that the lawsuit be dropped.
The settlement's specifics were unclear, although, at the time of writing, the song's composition credits were unaltered.
The US girl group 3LW performed Hall and Butler's song "Playas Gon' Play" when it was released in 2000.
"Players going to play" and "haters going to hate" are lines that appear in both that song and Shake It Off.
The case had previously been dismissed by the judge, Michael Fitzgerald, who claimed that the lyrics were too "banal" to be protected by copyright.
The Notorious B.I.G.'s song "Playa Hater" and Fleetwood Mac's song "Dreams" were among the 13 older tracks the court listed in its first decision that contained comparable lyrics.
After Hall and Butler filed an appeal against the judgement, the judge's decision was overturned by a federal appeals court, which then remanded the case to Judge Fitzgerald.
Judge Fitzgerald, according to a court document obtained by the PA news agency, dismissed the claim earlier this week.
Swift, 33, had claimed that, before the lawsuit, she had "never heard" of the 3LW song.
In a sworn statement also obtained by PA, she claimed, "The words to Shake It Off were wholly created by me."
Shake It Off is a musical and dance performance about personal empowerment and brushing off unfavourable criticism.