Ted Lasso's Apple TV+ comedy show revealed a notchless iPhone 13?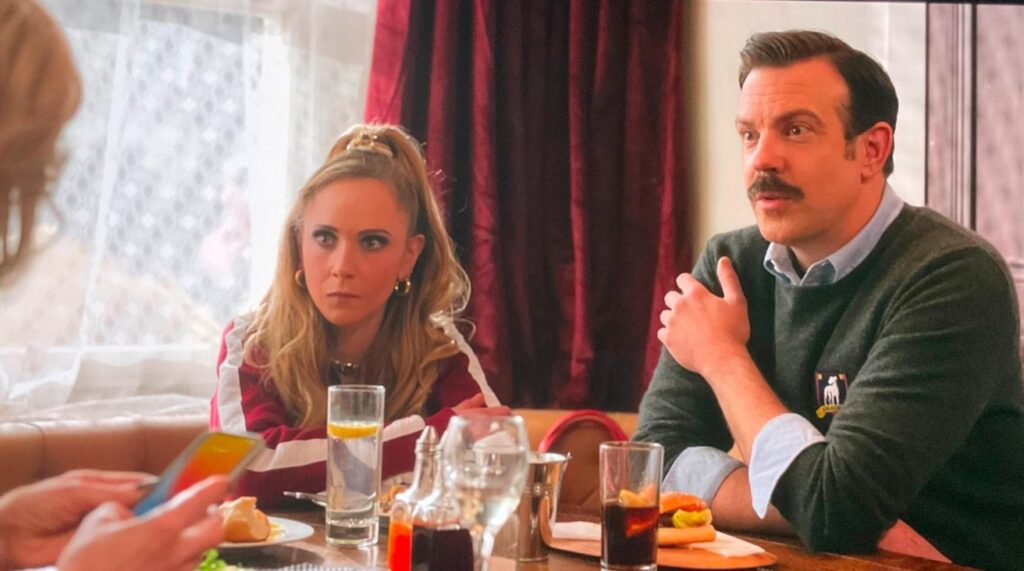 Though nothing has been officially confirmed, Apple's new phone, nicknamed iPhone 13, is expected to be announced shortly, and now, just days before the expected confirmation of the new range, we have been offered a look at the next-generation phone that Cupertino may announce.
A next-generation phone with a notchless design was featured in the latest episode of the comedy series Ted Lasso on Apple TV+, and it is thought to be the iPhone 13. The fact that the Ted Lasso cast frequently uses numerous Apple gadgets in the series lends credence to this theory.
However, this is the first instance that something unusual about the products utilised has been spotted, leading many watchers to believe it is the new iPhone. According to the rumour mill, the 2018 iPhone series will have a reduced notch design.
Cupertino has never utilised entertainment shows to divulge information about new products, even though it is possible that the corporation would use the show's primary characters to promote its flagship product.
What's more unusual in this case is the fact that Apple always keeps its new devices under wraps, in stark contrast to what Google and Samsung do. Cupertino has a flair for the theatrical, so it makes sense that it would keep things under wraps for months in order to pull off a major surprise at an event while keeping everyone on their toes. This makes it difficult to assume that Apple would allow a series of announcements.
Another factor is that Ted Lasso is one of the Apple TV+ series that heavily relies on computer-generated imagery, or CGI, which means the phone could be the consequence of CGI editing.
So far, the speculation mill has pointed to lower notches on the 2018 iPhone lineup, rather than a notch-free experience.