Tesla has disabled the ability to play games while driving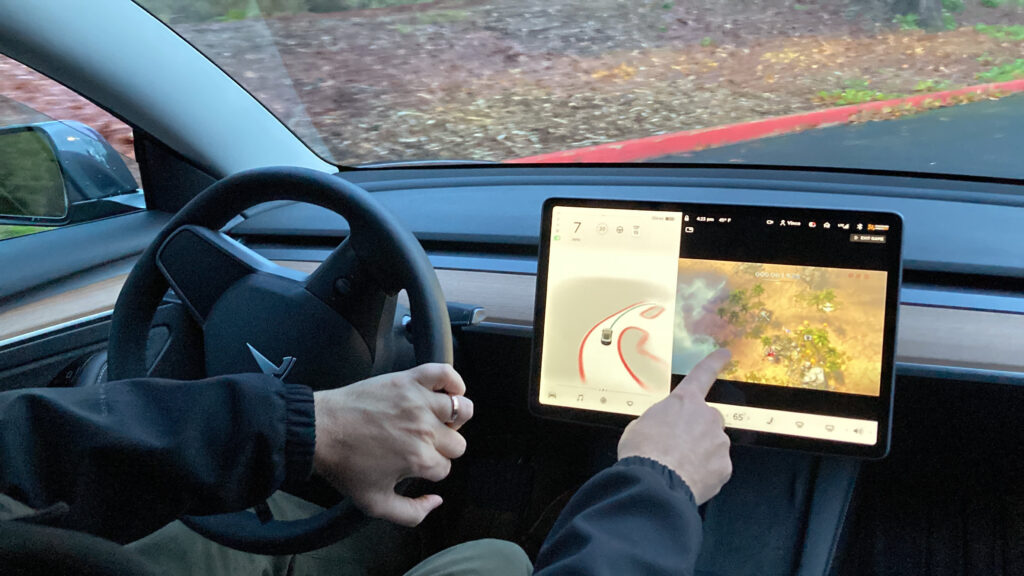 Tesla has agreed to make improvements to its Passenger Play feature, which allows passengers to play games on the car's touchscreen while driving.
It comes after the National Highway Traffic Safety Administration in the United States initiated an investigation (NHTSA). According to the agency, Tesla warned it that a software update would disable the feature while driving.
Elon Musk's automobile company has been chastised for the function, which was deemed unsafe.
According to the New York Times, Tesla reportedly contacted the NHTSA directly.
"When the car is in motion, passenger play will be locked and unusable," the agency informed the newspaper. Tesla has yet to make a formal statement on the subject.
The NHTSA stated in its announcement of its investigation, which began earlier this week, that passenger play may distract the driver and increase the risk of a crash.
Although the option to play games on the car's touchscreen was not intended for drivers and required the player to authenticate that they were a passenger, there was nothing to stop a driver from doing so.
Initially, the feature could only be used when the automobile was stationary, but in December 2020, this was updated to allow gameplay when the car was moving. One Tesla owner, Vince Patton, spotted the change and filed a complaint with the NHTSA, calling it recklessly careless.
When the NHTSA began its investigation, it stated that the function could distract the driver and increase the risk of a crash.
According to the rules, in-car electronics must be turned off so that the driver cannot use them to execute inherently distracting secondary tasks while driving.
It was claimed earlier this month that distracted drivers were responsible for 3,142 traffic deaths in 2019.
After a dozen cars utilising the feature collided into parked emergency vehicles, the government initiated an investigation into Tesla's Autopilot system in August. It's also looking at other system-related incidents.