The last bus: Timothy Spall's film gives a big break for a teen busker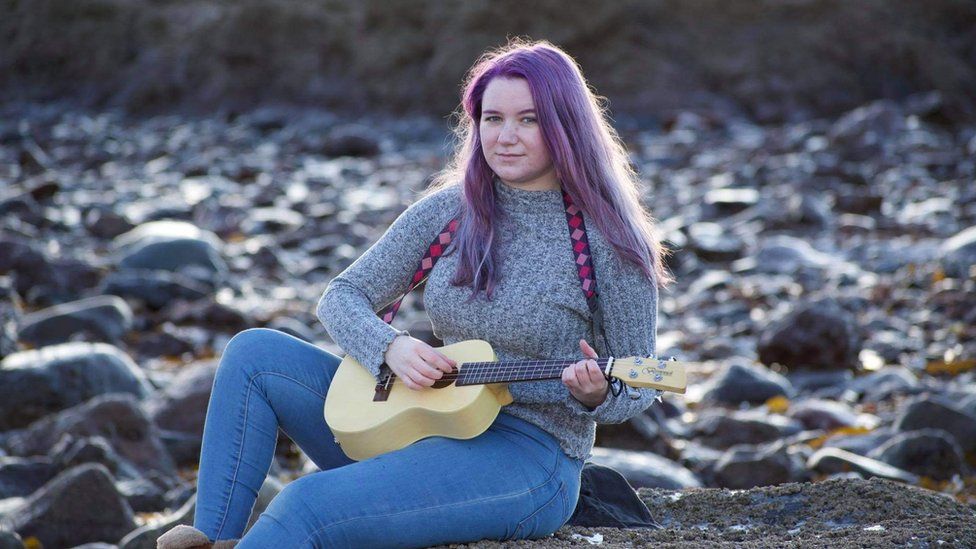 Two of a Scottish teen busker's songs have been chosen for the soundtrack of a new British film, and she is happy.
Caitlin Agnew was just 16 years old when her songs "I Wanna" and "Don't Want to Go Home" were chosen for inclusion in The Last Bus.
The songs "really embraced the soul of the film," according to director Gillies MacKinnon.
It will be released in theatres on Friday, starring award-winning actor Timothy Spall.
It depicts the narrative of an elderly man who journeys from John O'Groats to Land's End in a suitcase, carrying the ashes of his late wife.
Glasgow, Ayrshire, Helensburgh, and Lanarkshire were used to film the road movie.
Caitlin, who is now 19 years old, created the song in her bedroom and frequently busks downtown Glasgow.
But it was a chance meeting between her grandfather, Jim Agnew, and the film's director that gave her a big break.
On the set of the film, Jim worked as a vehicle wrangler, organizing all of the transportation, from vintage buses to luxury coaches.
Caitlin, from Lanarkshire's Uddingston, said: "It's incredible how things turn out. My grandfather and the director struck up a conversation, and when he told me he'd sent a couple of my songs, I assumed he was teasing me. "
Caitlin's compositions, particularly "Don't Want to Go Home," about a road trip from London, and "I Wanna," about reaching out for comfort during a tough period, pleased MacKinnon.
According to the filmmaker, "I listened and was completely captivated by these tunes. The film's essence was truly embraced by passion. I forwarded them to our editor, who loved the songs and decided to use them in the film.
Caitlin began writing music at the age of 15, while still in high school.
She is going to begin a college course in the music business, but she is self-taught and sings, plays the ukulele, guitar, and keyboards.
"I just want to sing and make music," Caitlin remarked. People like Ed Sheeran and Taylor Swift are my idols since their styles are similar to mine.