World Cup 2022: Raheem Sterling to return to Qatar for England v France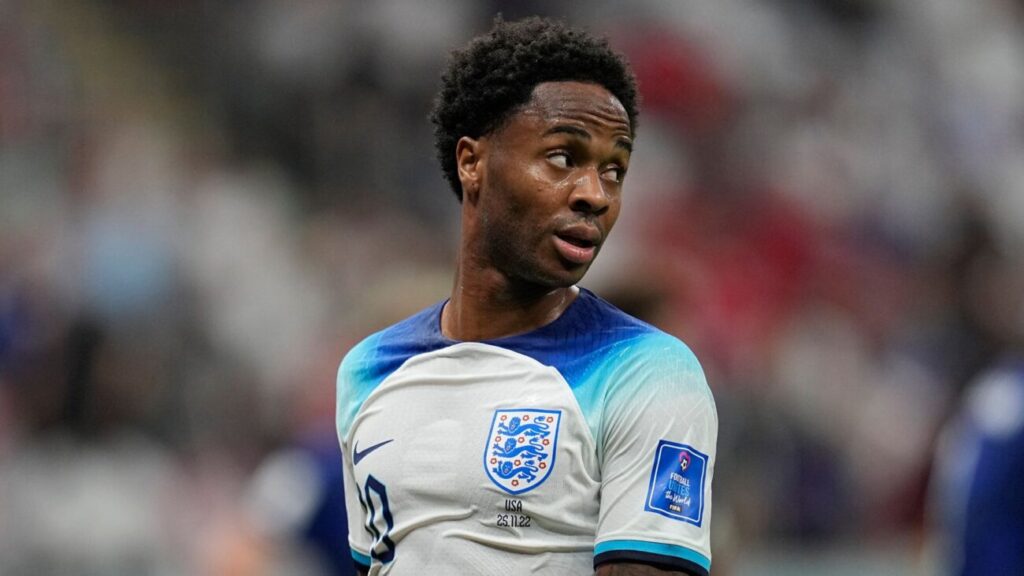 Before Saturday's World Cup quarterfinal matchup against France, England winger Raheem Sterling will fly back to Qatar.
Following a break-in at his Surrey family home, the Chelsea player, 28, took a flight back to England on Sunday.
A representative for Sterling claimed that he left the England camp in order to "prioritize the wellbeing" of his three young children.
He was absent when England defeated Senegal 3-0 in the round of 16, but it is anticipated that he will rejoin the group on Friday, December 9 in Al Wakrah.
Sterling's family was at home on Saturday, according to his representative, when there were "armed intruders." The former Manchester City and Liverpool forward were reportedly "shaken" and worried for the welfare of his kids.
When the homeowners discovered jewellery and a watch missing from their home, Surrey police indicated they were looking into a burglary report but denied any threats of violence.
The police stated on Wednesday that they are not connecting the case to a different attempted break-in in the same village.
In connection with the break-in at Sterling's house, no arrests have been made as of yet.
The Football Association has not yet disclosed all of the information it received regarding the incident prior to Sterling's departure.