Government introduces Energy Conservation Bill in Rajya Sabha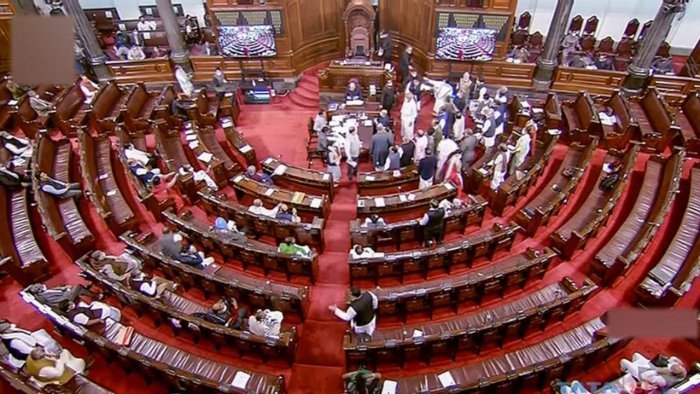 However, although he supported the bill, Congressman Abhishek Manu Singhvi claimed there were several issues and inconsistencies with the government's strategy.
On Thursday, R.K. Singh, the minister of new and renewable energy, introduced the Energy Conservation (Amendment) Bill in the Rajya Sabha. According to the minister, 42% of all energy production comes from non-fossil fuels, and the measure was introduced to meet the change.
"We obtain hydrogen for petroleum refineries from natural gas. The goal is to substitute natural gas. Utilizing green hydrogen gas will reduce carbon emissions. We import both natural gas and ammonia, which we use to create ammonia; we want to replace that with green hydrogen, which is why this measure is necessary so that we may switch the feedstock," according to Mr Singh.
He claimed that the construction industry has room for energy efficiency, particularly in massive multi-story buildings.
Despite his support for the bill, Congress leader Abhishek Manu Singhvi acknowledged there were some issues and inconsistencies with the government's strategy.
Building regulations for non-fossil fuel-based construction are introduced by the bill. It increases the size of the carbon footprint that is emitted. According to Mr. Singhvi, it establishes agencies for the issuance of carbon credit certificates.
He continued by saying that it went against government policy because taxes had been raised and clean energy subsidies had been cut.
"I know you wish to limit the import of solar panels from China, for which you have raised import duties, but did you know that many manufacturers also import solar panel parts from China? According to Mr. Singhvi, it won't make India independent.