Indian cricketer Joginder Sharma announced his retirement from all types of cricket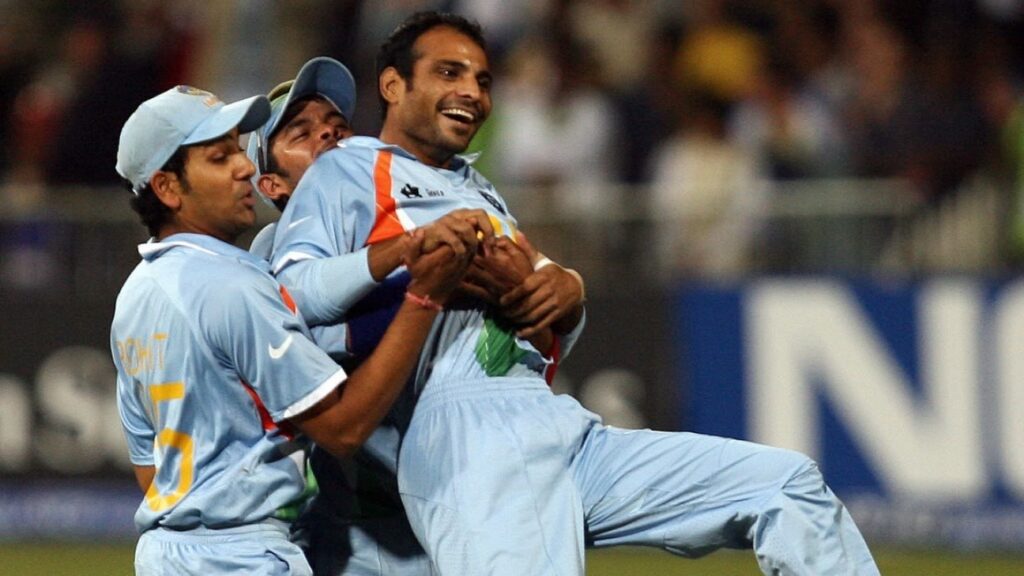 Joginder Sharma, a former medium-pace bowler, announced his retirement from all types of cricket on February 3, 2023. Sharma is best known for bowling the legendary match-winning final over in the "2007 World T20 summit" match against Pakistan.
Between 2004 and 2007, the 39-year-old took five wickets while playing for India in four ODIs and the same number of T20 matches. He participated in local cricket for Haryana.
"My journey from 2002–2017 has been the most fantastic time in my life, It was a great honour to represent India at the highest level of the sport. To all of my teammates, trainers, advisers, and support staff: It has been an amazing honour to play with you all, and I appreciate your aid in making my goal come true," he wrote in a tweet.
When MS Dhoni, India's captain, handed him the ball in the last over of the inaugural T20 World Cup final, the inexperienced Sharma bowled India to victory, creating one of the most precious memories in cricket history.
With Misbah-ul-Haq bringing the score down to six runs off four balls, Pakistan was on track for a historic victory. The Pakistani batsman, however, miscued a scoop shot, and Sreesanth took a straightforward catch at short fine-leg to help India win the match and the title.
Sharma's final match for India, though, came in the championship. Before he joined the police force, he played for the Chennai Super Kings in the IPL. While serving as the deputy superintendent of police, he was on the front lines of the COVID-19 epidemic.
Sharma continued by saying he will be investigating fresh possibilities in the game.
"I'm delighted to say that I'll be looking into new chances in the cricket and business worlds, where I'll also keep playing the sport I love and push myself into the novel and interesting situations.
"I think this is the next stage in my development as a cricketer, and I'm excited about this new chapter in my life," the cricketer said. In September of the previous year, he most recently participated in the Legends Cricket League.