Russia attacked Kyiv unexpectedly and launched missiles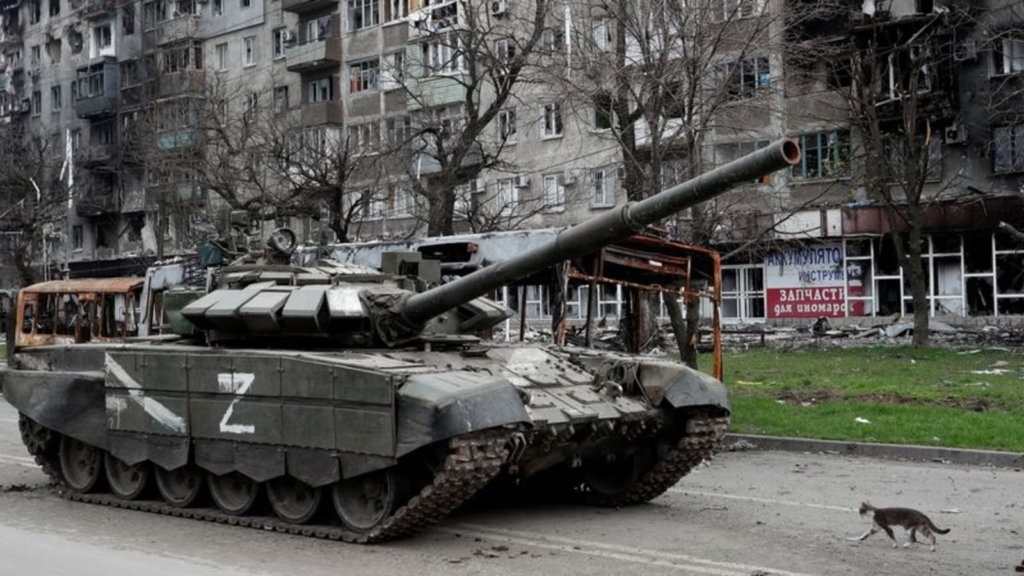 Early on Tuesday, "Ukrainian air defenses" stopped a fierce Russian air assault on Kyiv by shooting down all 18 missiles aimed at the city.
In a clear attempt to affect "Ukraine's air defenses," Russian missiles launched from the land, sea, and air were combined in the nighttime attack, which erupted in loud explosions over Kyiv. There were no reported casualties.
The head of the Kyiv military administration, Serhii Popko described Russia's most recent attack on Kyiv as "incredibly dense, firing the most attacking rockets in the quickest amount of time.
Melinda Simmons, the "British ambassador to Ukraine," tweeted that the bombardment was "pretty intense."
The capital had been the target of Russian air assaults eight times this month, a clear increase following a pause of several weeks and before a hotly anticipated Ukrainian counteroffensive. Additionally, it happened as Ukraine's President Volodymyr Zelenksyy wrapped up a quick trip to Europe to meet with Ukraine's most important allies throughout the war, which sparked a new round of planned military aid.
According to the Ukrainian Air Force, 18 different types of missiles, including cruise missiles, drones and ballistic missiles, were launched. Yurii Ihnat, an "Air Force" spokeswoman, reported that all were intercepted.
Ihnat added that six "Kinzhal aero-ballistic missiles" were fired from MiG-31K planes, nine cruise missiles were launched from ships in the Black Sea, and three land-based "S-400 cruise" rockets were fired against the capital.
President Volodymyr Zelensky recently completed a European visit, during which he was offered several billion dollars' worth of military hardware by Western allies. These allies included the President of France Emmanuel Macron and Prime Minister of the United Kingdom, Rishi Sunak.
Since Russia attacked Ukraine, conflict has damaged towns and cities, killed hundreds of citizens and fighters, and registered 8.2 million Ukrainians as "refugees in Europe," with "2.8 million" of them in Russia.