The United States requested that China put pressure on Putin regarding the Ukraine invasion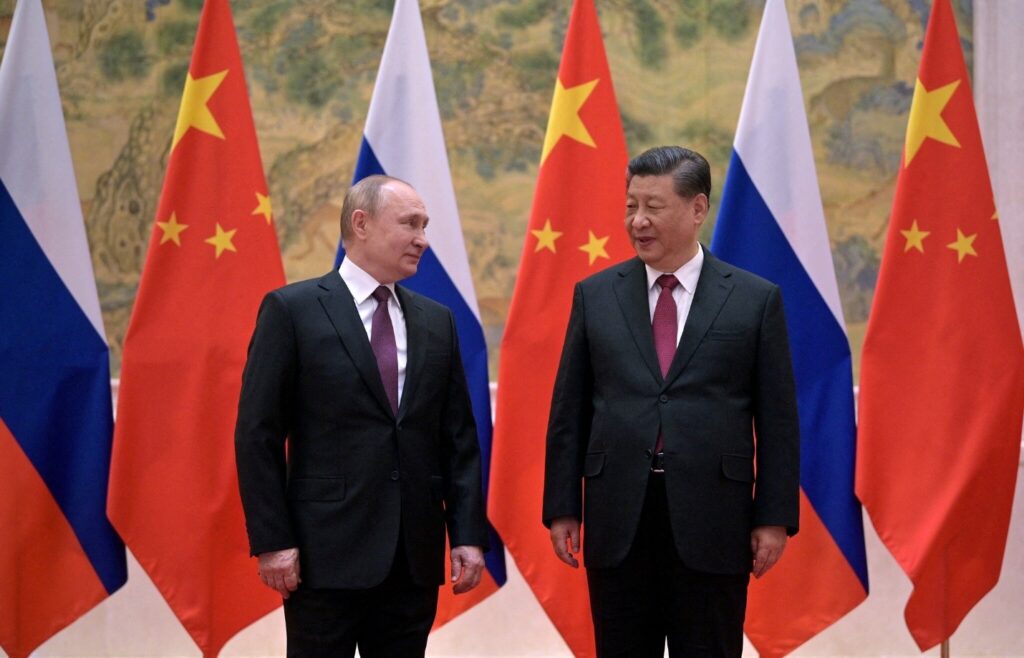 According to a request from the US, China's President Xi Jinping should push Vladimir Putin to "stop the war crimes" in Ukraine.
During Mr. Xi's first trip to Moscow since the conflict, the two will get together once more on Tuesday for official meetings.
Mr. Xi was urged by the spokesperson for the National Security Council at the White House to ask his Russian counterpart to withdraw troops from Ukraine.
Another development involves the unexpected trip to Ukraine by the prime minister of Japan, Fumio Kishida, to meet with Volodymyr Zelensky. In response to Russia's invasion, he is expected to express his solidarity with and support for Ukraine.
China and Japan perceive each other as competitors in the region. Since Russia's invasion of Ukraine began, Tokyo has given Kyiv a mix of non-lethal military, financial, and humanitarian assistance.
Formal negotiations are set for Tuesday, but Mr. Xi and Mr. Putin spoke informally for more than four hours. There are worries that China's cooperation with Russia, which is currently centred on trade and technology, may eventually shift to a military nature and involve artillery shells.
In order to "solve the urgent issue in Ukraine," Mr. Xi has put up a 12-point plan, which Mr. Putin has stated he will discuss.
Once the Russian president was given an arrest warrant by the International Criminal Court (ICC) on suspicion of war crimes, Mr. Xi's trip to Moscow took place a few days later. While neither China nor Russia are on that list, this implies that Mr. Putin could legally be detained in 123 nations.
Since Russia's massive invasion of Ukraine in February last year, Western leaders have been striving to isolate it. But China, India, and a number of African countries have been reluctant to denounce Mr. Putin, making it difficult for them to forge a universal consensus.